Well this is long overdue!
But I wanted to pop in super quick to introduce you all to the newest member of the family!
About a month ago, Sam and I welcomed Penny to the family. She is a 2 year old lab/pit mix who can't decide if she like snacks, wrestling with Sam or snuggling on the couch the best.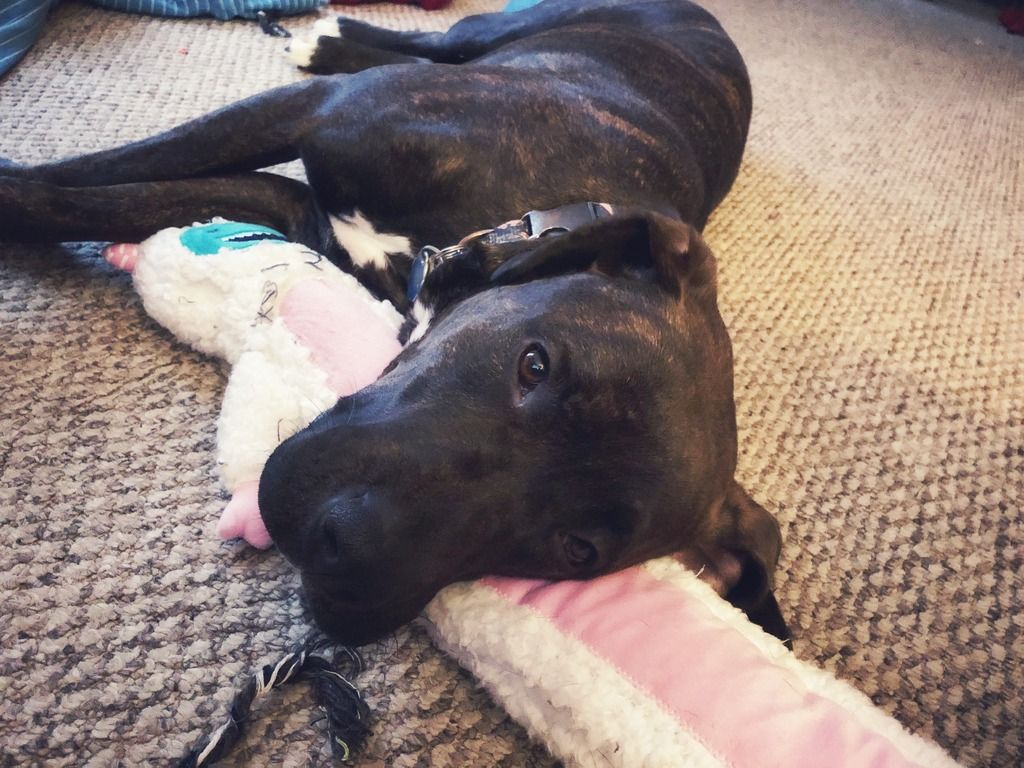 She and Sam have been having a fantastic time getting to know one another and are quickly becoming partners in crime. They enjoy checking out all the smells on our nightly walks, destroying all the stuffed animals and toys they can get their paws on and annoying the other dogs at the local dog park together.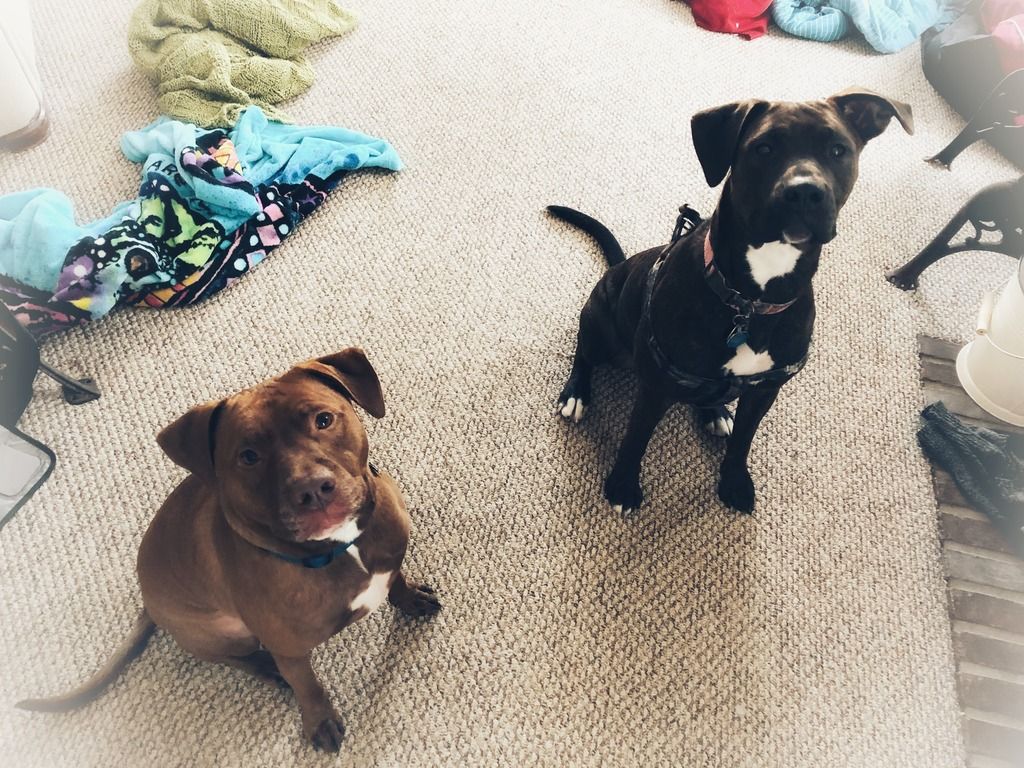 It's been a loud and raucous adjustment for us all, but it feels like she has always been a part of our family and we are super happy that she is!