Back in May I started my first
bullet journal
.
I have always been a big fan of planners, but could never find one that worked well for me. I didn't like being constricted to the premade layouts, using a ringed binder was always uncomfortable (having to take the pages out to write on them was frustrating and they can be clunky) and there was never enough space to write down or keep track of the random ideas and doodles floating around in my head. In the end, I always found myself bailing on them after only a few weeks and feeling like I had wasted money.
So, when I discovered the flexibility of using a bullet journal, I was HOOKED!
The beauty of the bullet journal is that you can make it anything you want it to be. A journal, a book of to-dos lists, a planner or everything combined into one, which is what mine is. If you're interested in starting your own bullet journal, I definitely recommend checking out
Ryder Carroll's website
. He's the genius who came up with the system that I base my own journal after.
Over the last couple of weeks, I've been plotting out my new bullet journals for 2017. Yes....you read that right. Journals. I'll be using two of them this year! One for my personal/every day stuff and one for my workouts/fitness/wellness journey. Thats why using a bullet journal is so great! They are completely customizable to fit all your needs!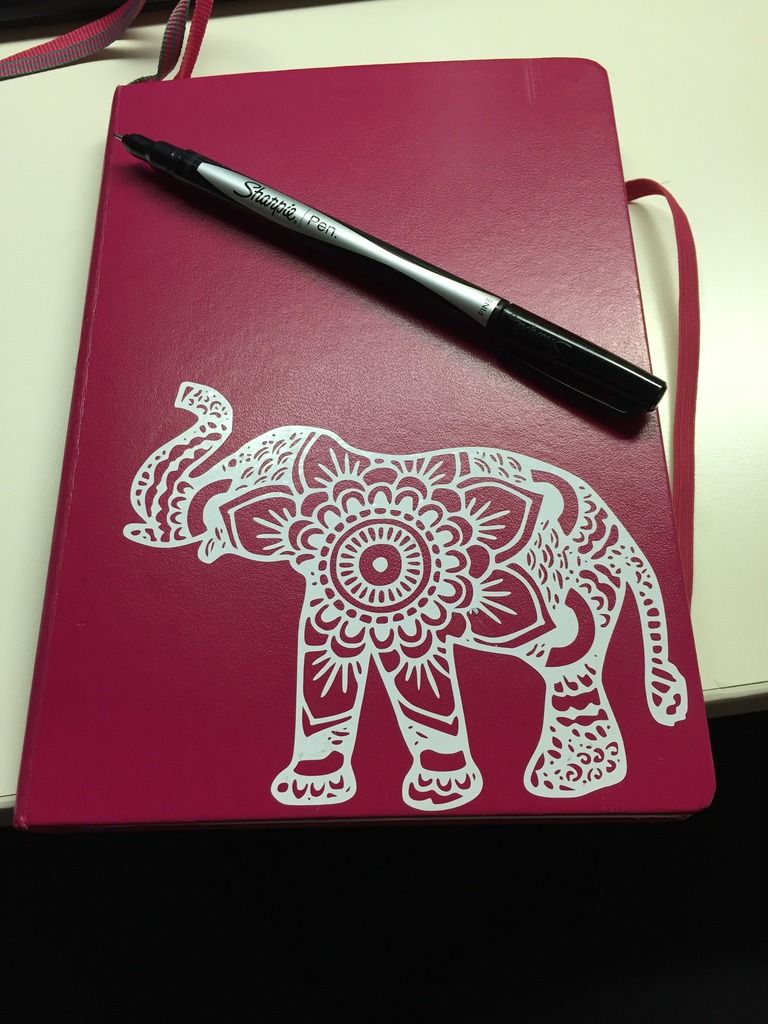 For my new everday journal, I opted for the
Leuchtrum1917
journal. It seems to be the journal that most folks in the bullet journal community use. My previous bullet journal was in a Moleskine, which I LOVED. My decision to move into the Leuchtrum for my everyday journal was really based on 2 things: I totally dug the color of the journal and the pages are already numbered. My wellness journal is in a Moleskine--don't worry, I'll have a post totally dedicated to that journal up soon!
The sticker adorning the cover of my journal is from
Designs by Courtney
on Etsy. I just love it!
The first thing I did with my new bullet journal is set up a year at a glance calendar and a future log. I just liked the idea of having a full calendar at the beginning of my journal and the future log will be used to keep track of upcoming dates for trips, appointments and birthdays.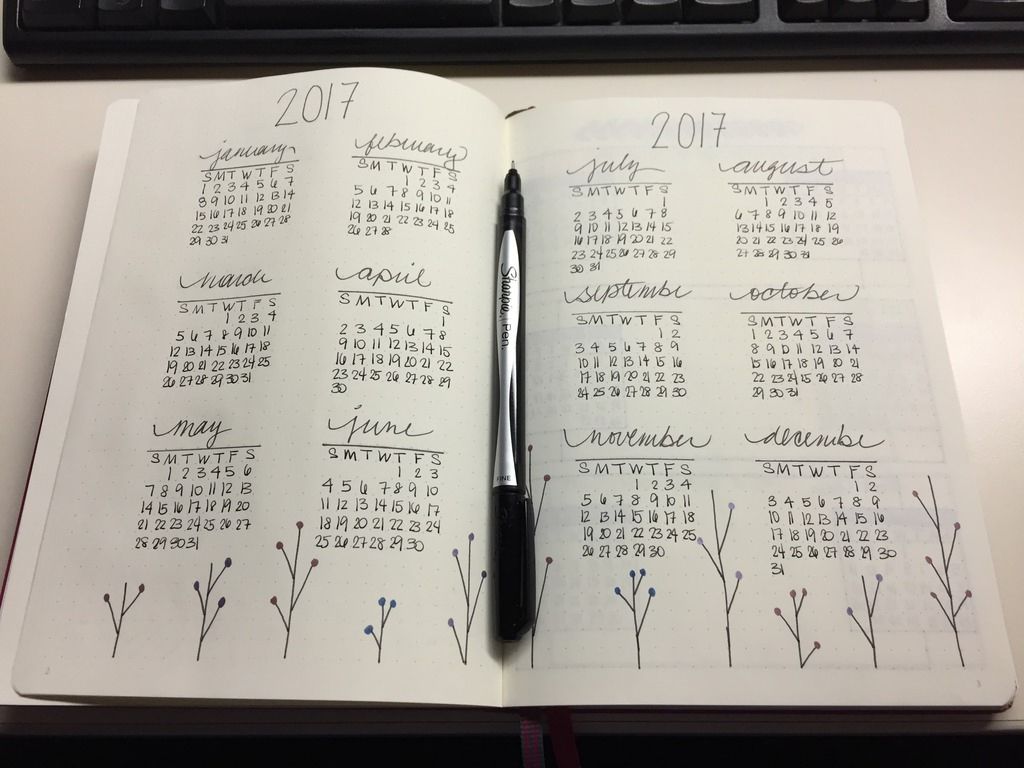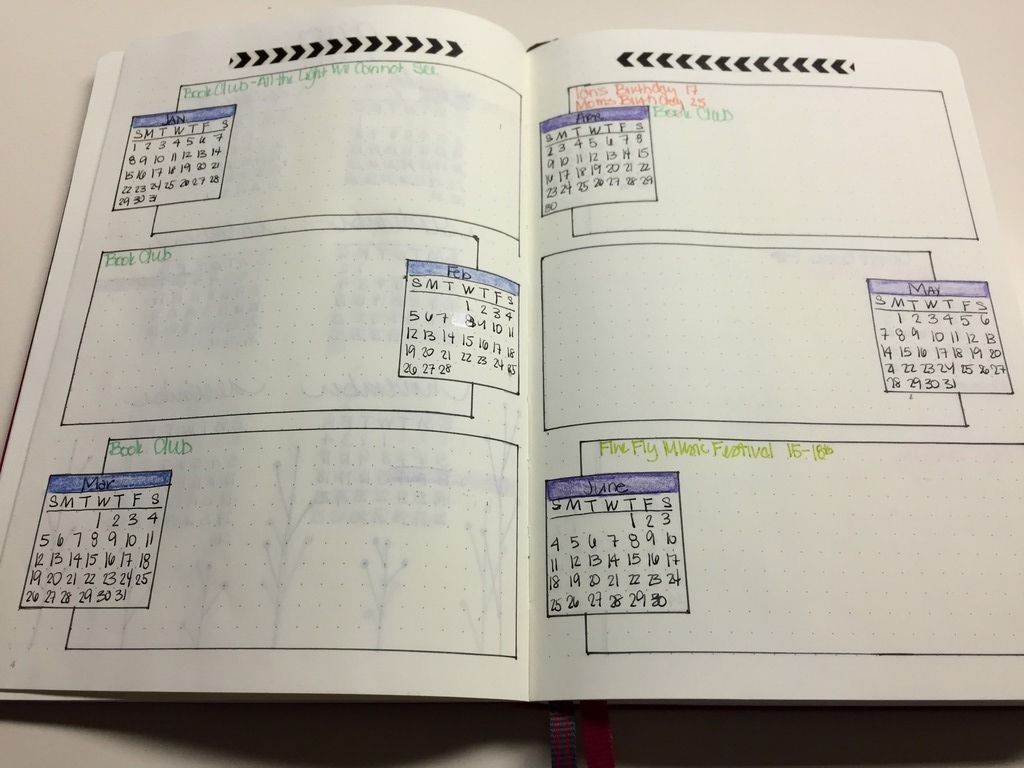 The biggest draw for me in terms of using the bullet journal as a planner, is that I get to customize my calendar and daily planning. Besides keeping track of appointments, I'll also be tracking some of my daily habits.
Each month, along with the monthly calendar, I'll be tracking moods and four habits I would like to improve upon. For January, those habits are hitting my macros, getting enough sleep, drinking enough water and taking time to wind down and read. I am also going to be keeping track of my moods and am looking forward to seeing how those daily habits effect how I am feeling.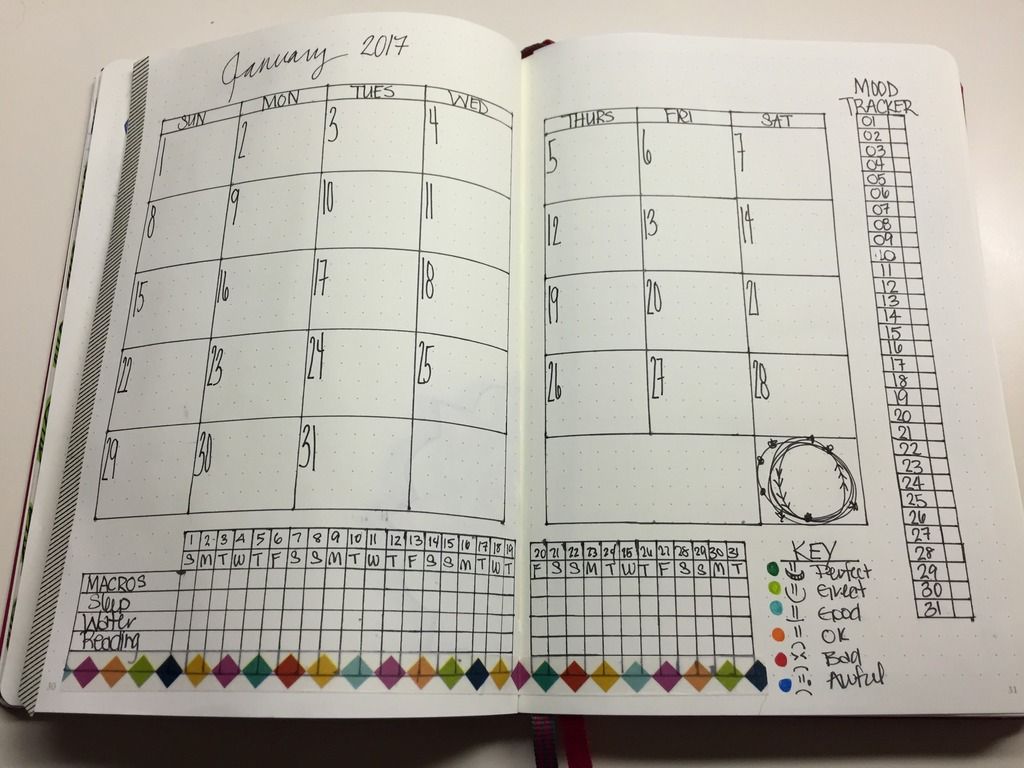 One of the things I wanted to do this year was to get organized and on top of things better. And one of those things I want to be "on top of" more is my finances. I added 2 spreads to help me do just that. The first is a bill tracker. It's basically a list of all the recurring bills I have each month (internet, car payment, student loan, etc.), how much they are and when they are due. After a payment has been made, I'll check it off the list. This way, I'll know exactly when payments will be deducted from my checking account and I won't have to remember if I paid a certain bill or not.
I'd also like to work on beefing up the savings account a bit more. So I added a tracker for that very purpose! Each time I tuck $10 away, I'll color in a box. The goal is to have this page filled by the end of June!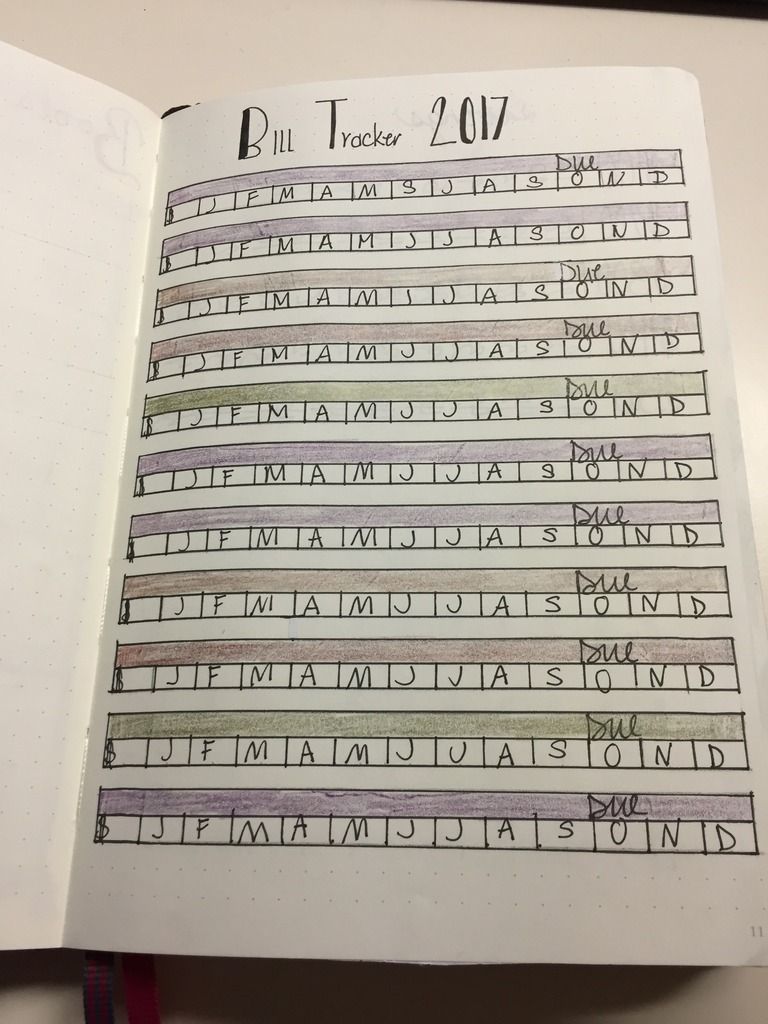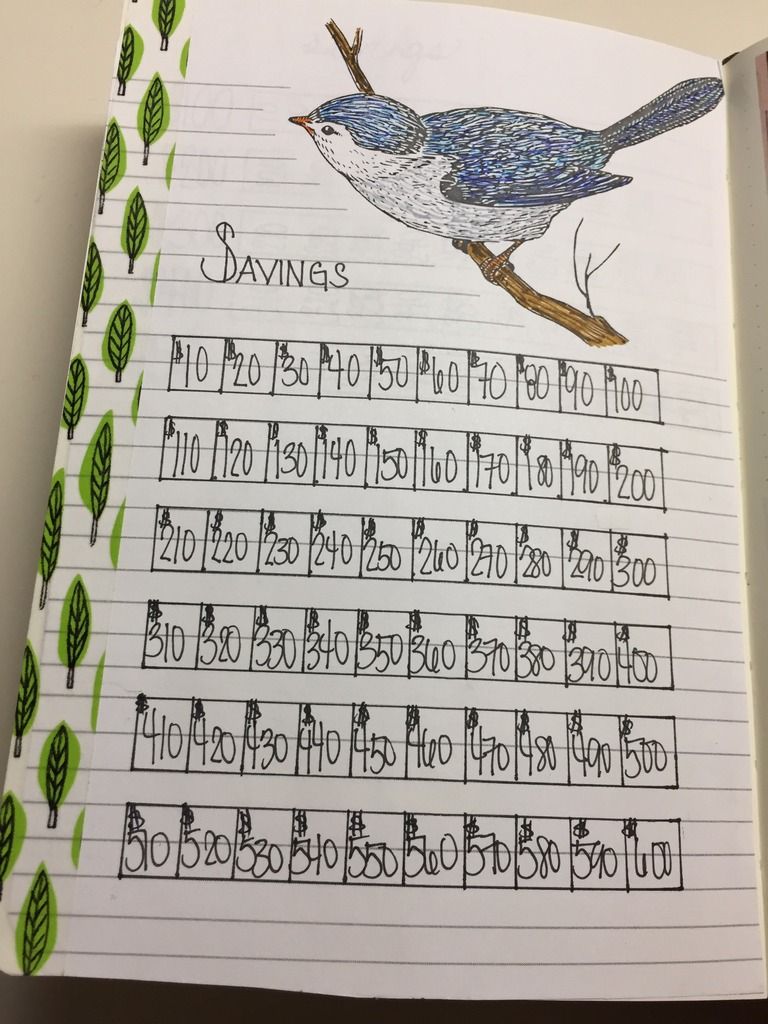 This past fall, I really started to focus on putting together some "self care" resources for myself. When I'm feeling down or in a funk, it can be a bit of a struggle to find things that help pull me out of those feels. This will be something I can refer back to whenever I need it to either find something to do or when I need to add something new to the list! It also gives me an excuse to play around with fun fonts and practice my handwriting.
Along with things to do to make me feel better, I also started a list of things I do that I know are healthy for. It's just one more reminder to myself that taking care of myself is a priority.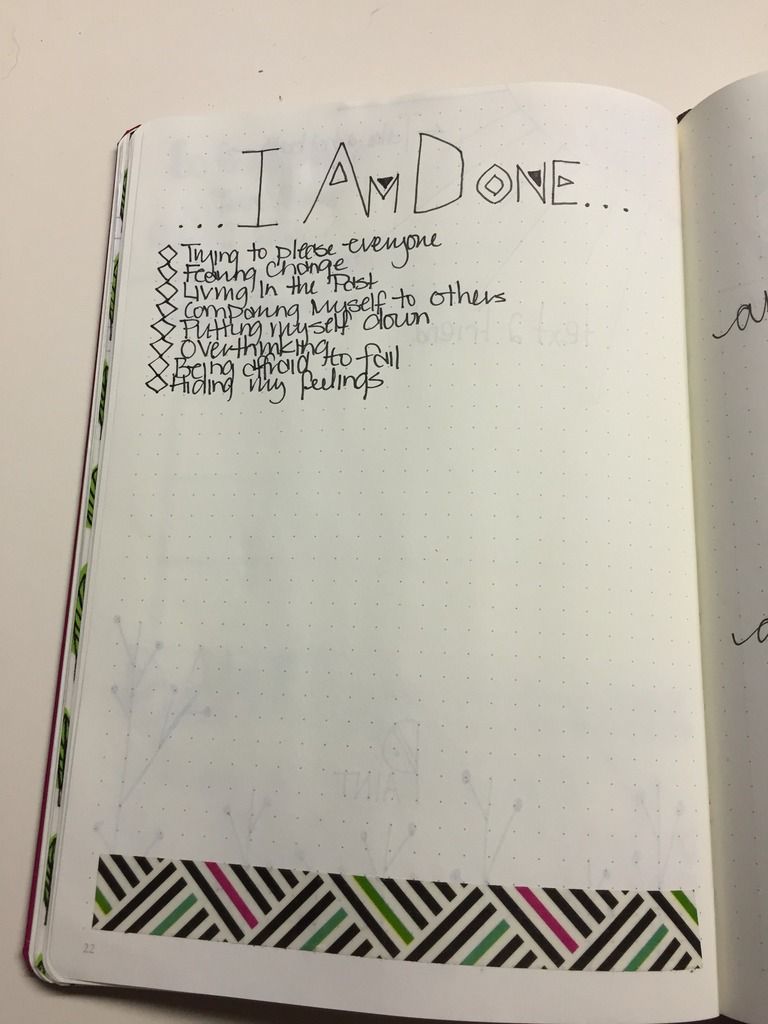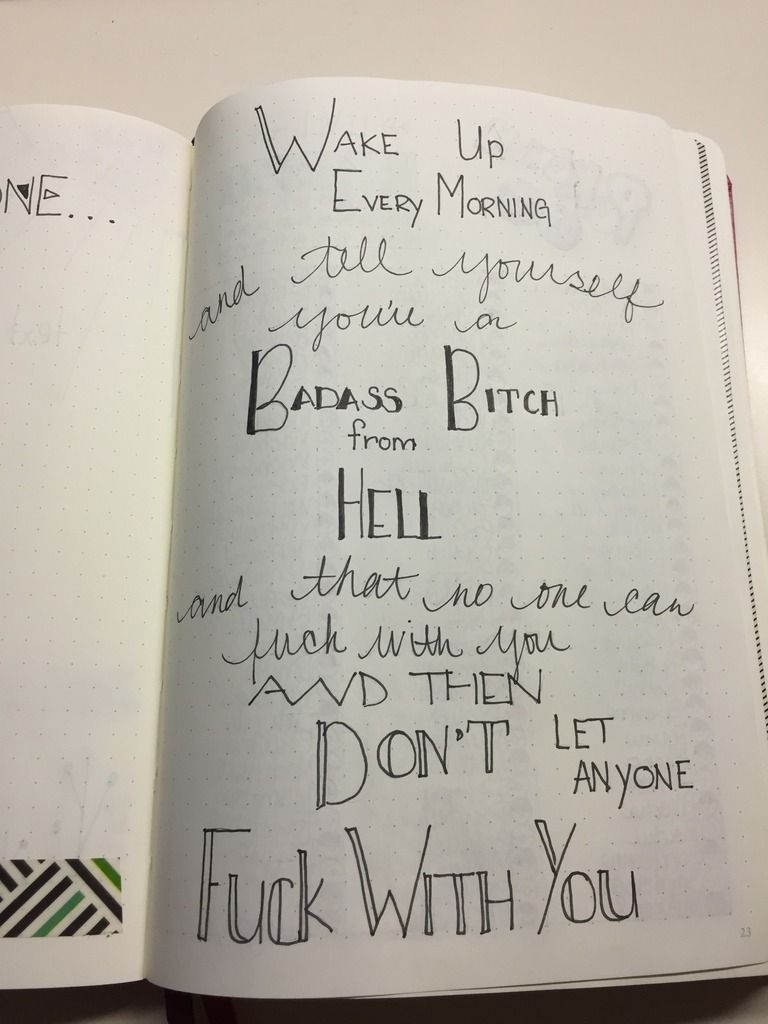 I'm also using my bullet journal to track some stuff that is simply meant to be fun!
I've been playing
PokemonGo
since it's release this summer and while I never played the original video game, traded the cards or even watched the cartoon, I am absolutely loving this game. It's made taking Bandit out for walks so much more excited and yes, I do get a little giddy when I hatch a new Pokemon from an egg.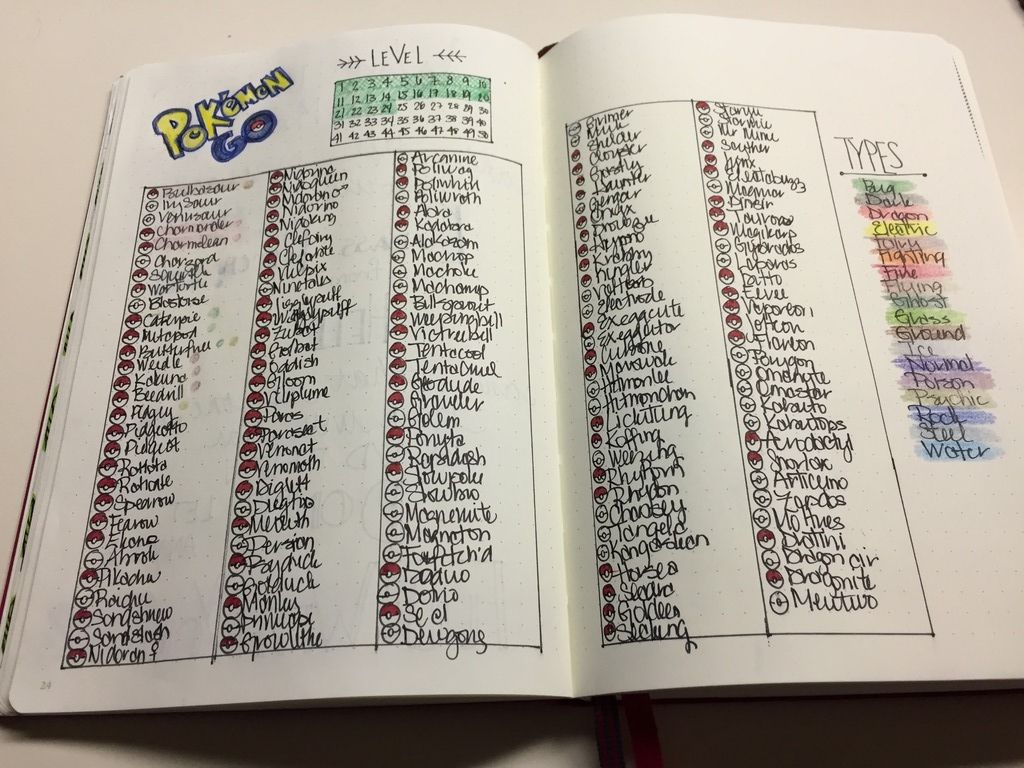 Now that winter has finally arrived in northern Michigan and it is cold, its time to bust out the yarn and crochet hooks! Quite often friends and family will ask me to make something for them and I have a heck of a time who asked for what item in what color. So I added a spread to keep track of all the projects I have going along with a list of my crochet hooks. If I have a bigger project, like a granny square quilt or lovie, then I'll add a single page just for the project to keep track of all the parts.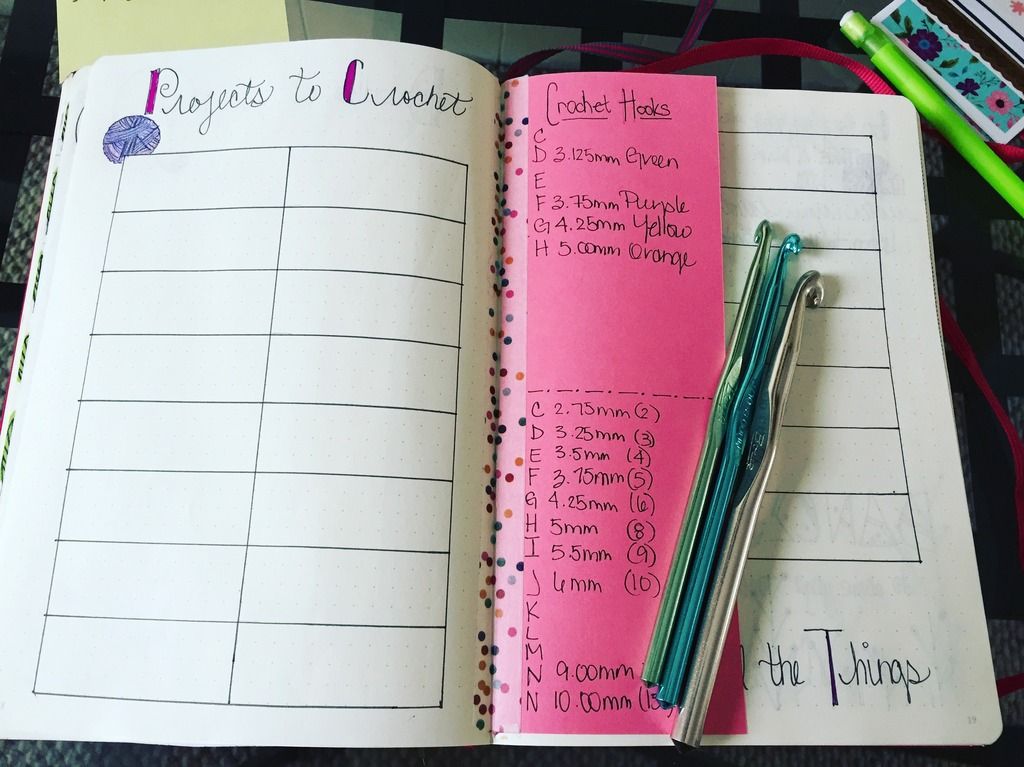 Admittedly I'm not entirely sure why I am adding this tracker to my journal, but I am. Once again I am going to get a reading goal for 2017 for myself. 30 books. My goal is to read 30 books this year (totally open to suggestions as to what I should read!) There are 30 uncolored books on the bookshelf, so the plan is to color in one to represent the book I read. I'll also list the book and author next to the bookshelf. I'm hoping that having a visual representation of what I read will help to actually get me to read. Fingers cross this works otherwise I am going to have a sad looking bookshelf at the end of the year.
So there it is! A quick tour of my 2017 bullet journal! Even though I've been using one for the last eight months or so, I am really looking forward to diving into this one more in 2017 and using it to keep me organized.
Do you use a bullet journal? If so, what is your favorite part about it?
*Sorry about the weird photo quality. Somewhere between taking them and uploading them things got a little wonky.
**The bird stationary page and book care are both from Kara over at
Boho Berry
! Defintely check out her
etsy shop
for some super cute bullet journal stickers and her
website
for loads of ideas.