Ok.....so, it's November.
Not quite sure what happened to October. It's like I blinked and it was gone!
Last month, I decided to start setting some
goals
for myself. Some simple things to keep me focused while I spend some time thinking about bigger goals to tackle in 2016.
My goals for November are basically the same as they were for October: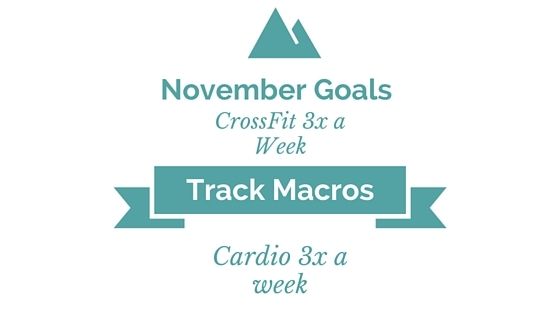 Going to CrossFit three times a week is kicking my ass. It's been a struggle mentally to get through the workouts and convince myself that I should come back the next day for more. But I know it's a hurdle I can get over, it's just a matter of getting over it.
As per usual, getting the nutrition part of things under control is still a struggle. I'm beginning to realize that without someone to keep my accountable to my numbers, I go off course really easily and then beat myself up about it. But I need to get my head in the right space because this is one of those things that causes me way too much unneeded stress. So I'm going to focus really hard on meal prep, whole foods and keeping those carbs down. I've done it before and I know I can do it again.
Onto the workouts.....
This weeks CrossFit workouts were all tough. Like I said, I've been struggling mentally, which is never a fun thing. It seems no matter how hard I want to push my body, my brain gets in the way and it all falls apart. In fact, 2 of the 3 sessions ended with me sitting in my car,
ugly
crying out of frustration. Frustration that I still struggle with the most basic of skills. Frustration that I feel like I am regressing instead of progressing. Frustration that I just don't feel like I am good enough.
One of the workouts that set off a round of ugly crying happened on Wednesday. It was broken into two sections:
AMRAP 10 Minutes for total reps
1 Deadlift 135#, 1 Burpee.....2 Deadlifts, 2 Burpees.....3 Deadlifts, 3 Burpees.....etc.
--3 minute rest--
METCON for time
25 x
Hang Power Clean
65#
300 single jump ropes
25 x
Hang Power Snatch
45#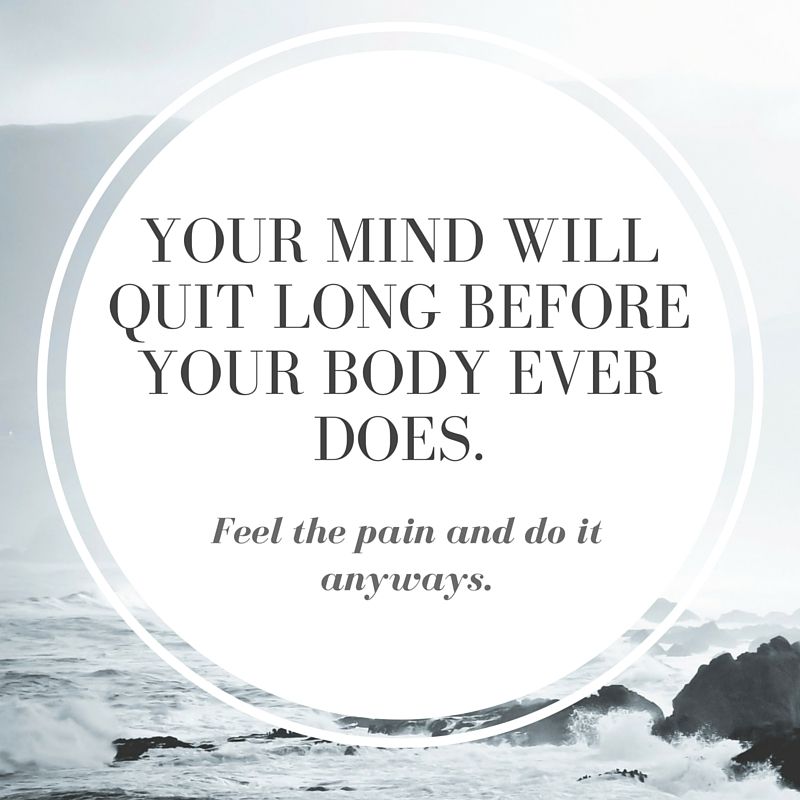 I made it through the first section of the workout o.k. Burpees suck, there is no way around that and I sailed through the deadlifts and finished with a total of 84 reps.
The second section, however, destroyed me. Power cleans are not my thing. I can muscle the bar up, but have a hell of a time hitting the "power pocket" so I struggle. A lot, especially at the end. Half way through the jump ropes my right calf decided to start to cramp. Awesome. And power snatches, well they aren't as easy as they look. This was the first time I had done them with anything beyond a pvc pipe and during a wod is not a great time to learn about form. I finished the workout in 8:41 minutes, which was an o.k. time but it's also one of the first time I have ever finished a wod last. Honestly, I think that had more to do with it than anything else. No matter how many times I keep telling myself it doesn't matter to anyone other than myself where I finish a workout, it still plays into the mental aspect of this whole thing and its a terrible thing to have to wade through.
But it also means that this next week has the potential to bring me out of this hole I have found myself in. It means things can only get better and I can prove to myself, once again, that I am stronger than I think I am, mentally and physically.
- - - - - - - - - - - - - - -
Monday: CrossFit
Tuesday: Off
Wednesday: CrossFit
Thursday: CrossFit
Friday: 2 mile walk with Bandit
Saturday: 2.25 mile walk with Bandit
Sunday: 2.3 mile walk with Bandit