Happy Labor everyone!
This week, I deserve a big 'ole "I told you so" from one of the guys at work, but I'm not going to tell him that. I don't need that kind of judgement right now.
Tuesday night at Cross Fit I managed to injure myself. It's not an injury so terrible that it put me on the sidelines for the rest of the week, but bad enough that I had to see my doctor to make sure I could keep working out without fear of causing myself even more injury.
The conversation with my doctor with a little like this:
Dr. McC: How did you injure your ankle?
Me: Well.....I feel out of a handstand awkwardly and fell on my ankle.
Dr. McC: *silence followed by laughter. Lots and lots of laughter*
The injury occurred on my first attempt at kicking up into a handstand. I don't exactly have the best upper body strength and my shoulders were still a wee bit tender from the shoulder workout we had done a few days before, so it wasn't any surprise that I fell out of the full handstand pretty quickly. It was, however, a surprise to land on my ankle funky and have to "pop" it back into place. Blech. I am happy to say though, that I nailed the 2nd handstand without a problem, until I had to get out of said handstand, but that's whole different story.
So yep. I have a busted ankle. But not so busted that I need to stay off it. I'm on a steady regimen of anti-inflammatories, ice packs and wearing an ankle brace. Thankfully, it held up fairly well at the 2nd CrossFit session of the week and both HIIT workouts at home.
This week I decided to mix things up a bit with one of my at-home workouts. Instead of doing one long set, I decided to break it up into two parts. The 1st part was from a WOD at the Box I missed this week and the 2nd one I found while researching at home HIIT workouts.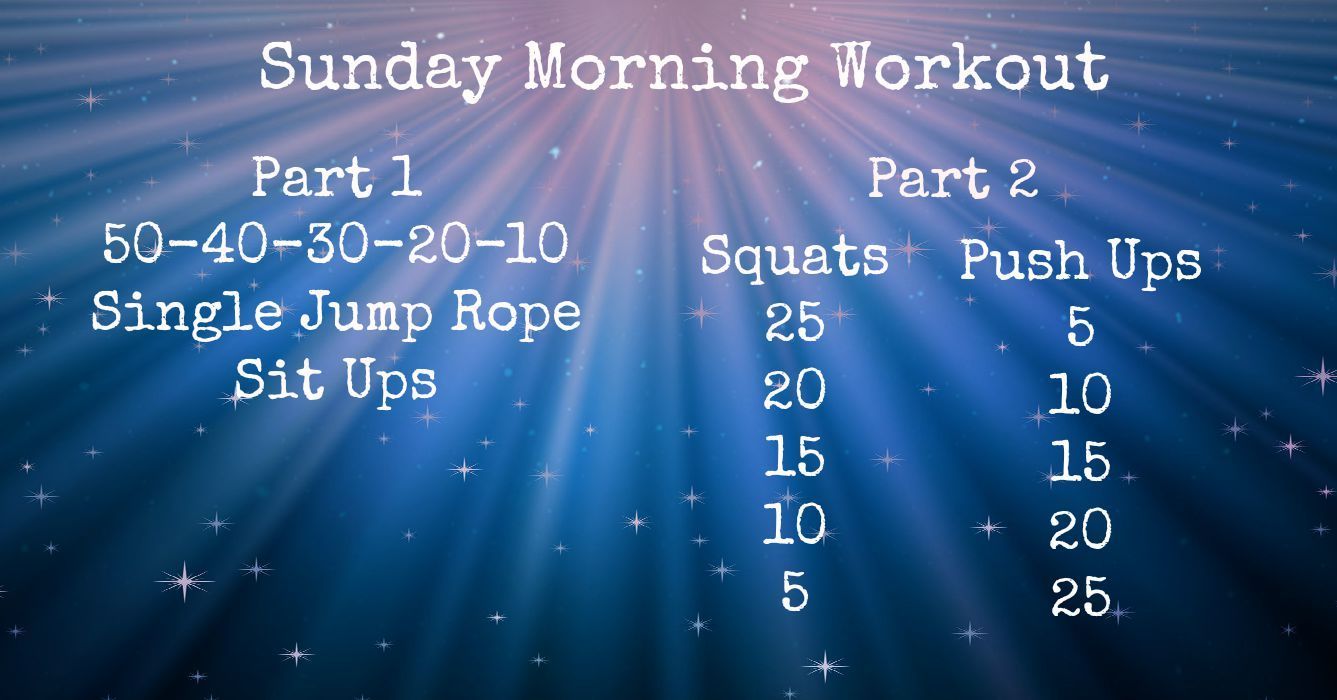 Each part was done for time. By doing the workouts that way, I can see how much I am improving with my fitness levels. I finished part 2 in 11:54 minutes and part 2 in 8 minutes. I feel like I could have finished both "sets" quicker than I did, but it gives me something to work towards!
- - - - - - - - - - - - - - - - - -
Monday: Off
Tuesday: CrossFit
Wednesday: Off
Thursday: CrossFit
Friday: Off
Saturday: 1 mile walk with Bandit + HIIT
Sunday: 1.5 mil walk with Bandit + HIIT