Every year, after I get my tax refund back, I splurge on something I wouldn't normally buy for myself. The last few years it has been camera equipment, but this year I decided to do something else.
I've always loved art, in all its various forms and even as a kid, when asked what I wanted to be when I grew up, the answer was "an artist".
But as things sometimes happen, I abandoned the dream of being an artist for other dreams and hobbies and put away the pencils, sketchpads and paints. Over the last year or so, I've picked that all back up again and have been enjoying exploring this side of creativity.
So, this year I bought myself a fancy new set of
watercolor paints
. As tempting as it was to buy myself a
Schmincke Horadam Aquarell Watercolor Set
, I opted for a set from
Windsor Newton,
which is a brand I had used before and really like using. The colors are vibrant, mix wonderfully with each other and work really well on the paper.
Look at all the fun colors!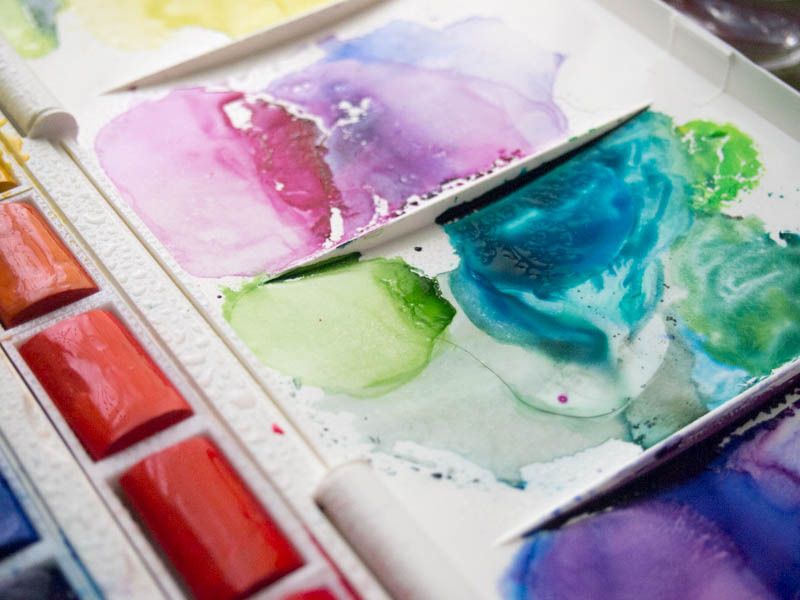 Since getting my new set, I have been having way too much fun creating new paintings and illustrations. Playing with bright colors has been a fantastic way to beat the winter blues. And it's kept me from spending too much time binging on Netflix.
Some of my current favorite things to paint recently are flowers (if it can't be spring, I might as well paint spring), funky illustrations and galaxies. It's fun watching paintings come to life right before your eyes.
I thought it might be fun to show you some of the most current pages in my art journal that I've been working on. It's a little photo heavy, but who doesn't love looking at photographs!
Tools of the trade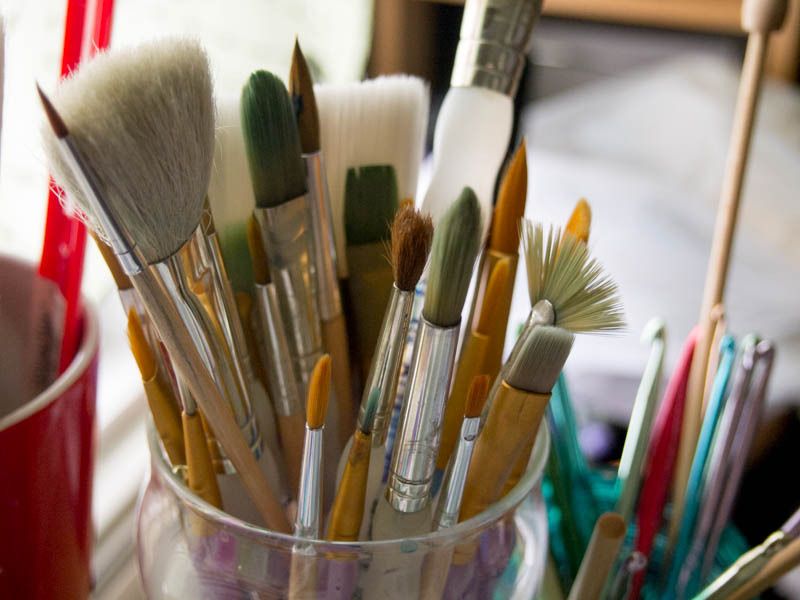 Birds of a Feather
There may be more from these guys in the near future.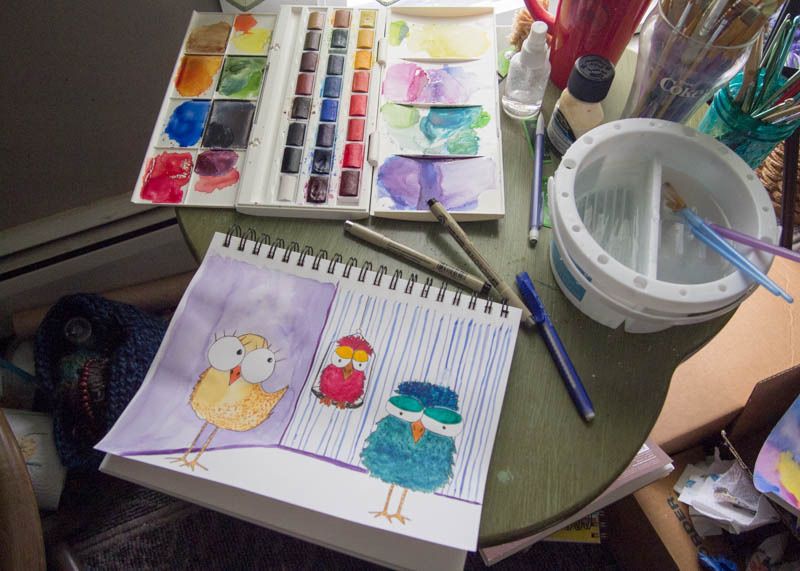 My homage to spring.
Details of a work in progress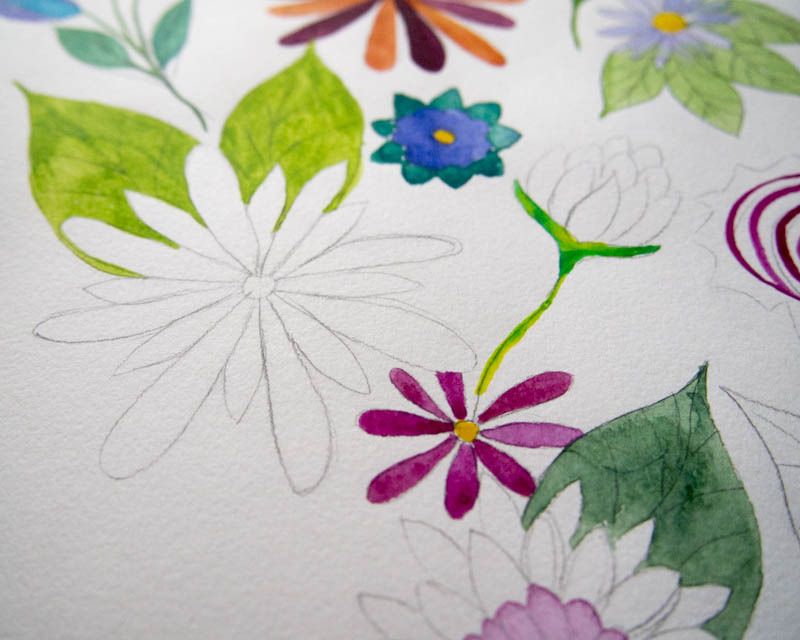 Before and After
I've only just recently started sketching out my paintings before painting them. It has taken some getting used to, but I actually feel like I have more freedom when I do it this way.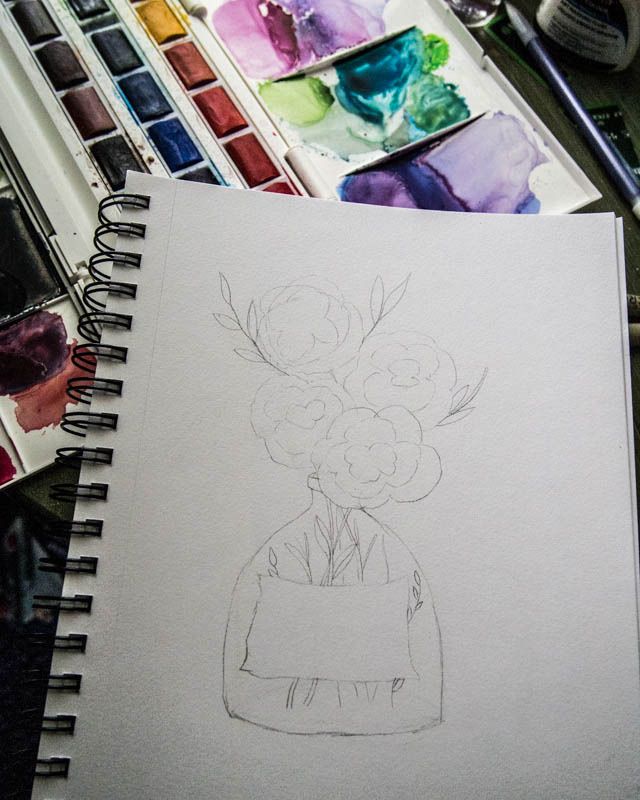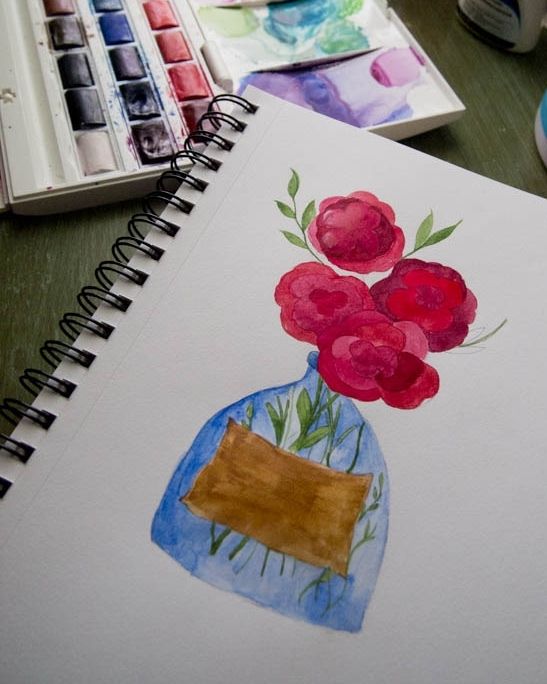 Painting buddy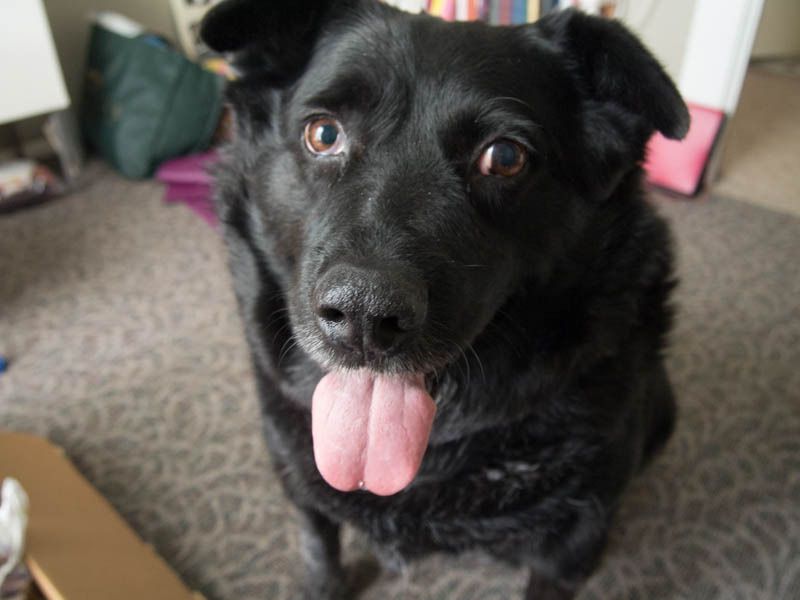 Northern Lights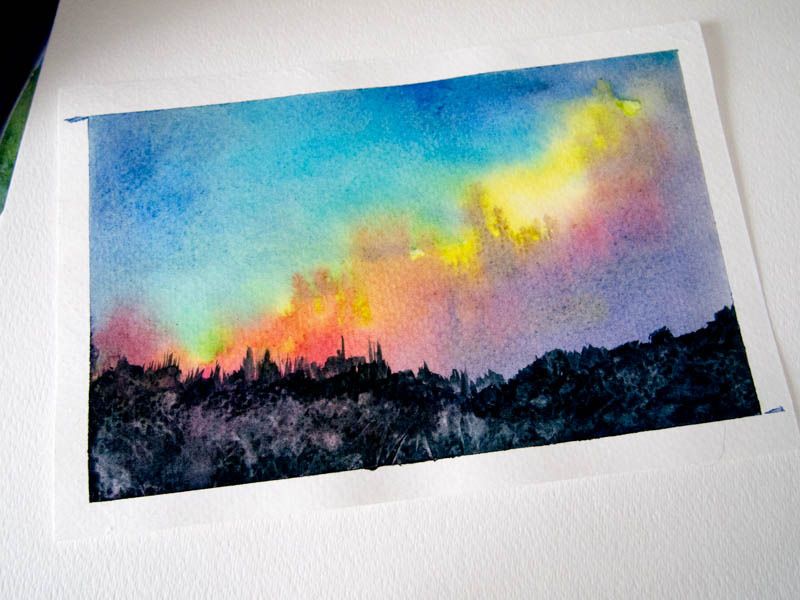 This one is, by far, one of my absolute favorites.