Over the last few weeks, I have been talking about it A LOT.
It's been at the center of my 365 photography project.
I've been talking about with friends and coworkers.
And it's become a huge part of my daily life.
Rediscovering my meditation practice has been incredible. It started shortly after I came home from my trip to NYC in December. While I was visiting my friend Vickie, she mentioned the book (and subsequent "program")
Yoga and Love
by Vishwanath Iyer. I won't go into the details of the "program" (you can check it out for yourself), but it just doesn't
feel
right for me at this time.
I may eventually pick it back up again or start over, but for now, rather than lead me to a path to find my "true love" or "soulmate", it has put me on a path of greater understanding of who I am spiritually. And meditation has been a HUGE part of that.
Each night, before bed (I will eventually start and stick with a morning practice as well) I sit and meditate for at least 20 minutes. It gives me time to focus on myself and let go the worries of the day. It's been incredible to see the small changes that have taken place in such a short amount of time. Reconnecting with something bigger than myself has been amazing and something I look forward to every day.
When I first started meditating again, I didn't put too much thought into where I was doing it. I didn't have a dedicated space or even anything to "focus" on. I just did it.
Over the last few weeks though, I  transformed a corner of my bedroom into a "sacred space" (I really don't like that term--it sounds a bit pretentious, but it is the best I can come up with right now) for meditating. I thought today I'd show you what I've used to set up my space because I really do love every inch of it.
I love this little guy.

A laughing Buddha always makes me happy.


My new Himalayan salt candle holder arrived today, which I am very excited about.
I used to have one in college but it was lost during one of my many moves.


This bracelet was a gift from a friend.


My favorite corner. The rough rose quarts belonged to my great grandmother.
It reminds me of her every time I look at it.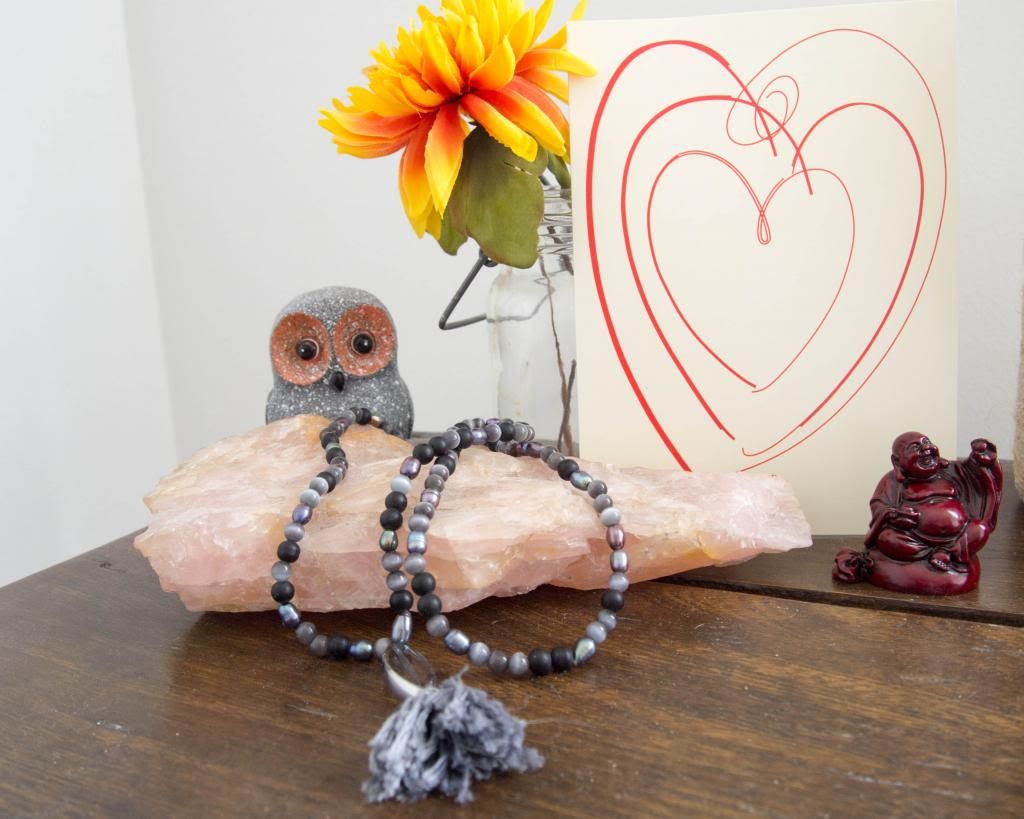 I decided to get a little crafty and make my own incense holder.
Right now I am in love with a lavender incense I bought from Divine Scentsations.


One of the new malas I made last weekend and my mediation journal.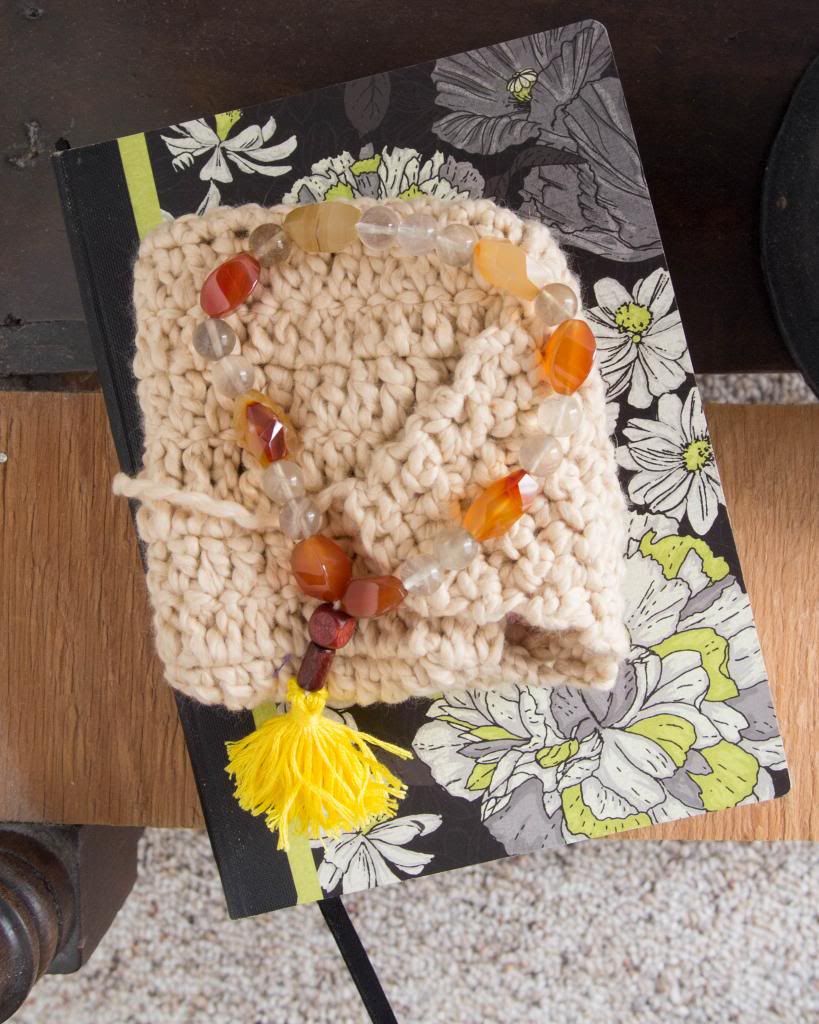 Everything put together.