I'm calling it.
Fall has arrived! Yes. Yes. Yes. We had near 90 temperatures on Wednesday, but Mother Nature seems to have her hot flashes under control and we are back to actual fall weather.
I reserve the right to completely change my "Fall has arrived!" statement next week should things change.
Creating
//The creative bug has been buzzing about the last couple of weeks. It's been equal parts awesome and strange. Awesome because I LOVE making things--starting with a blank slate and ending up with something "new" at the end is brilliant. Absolutely brilliant. Strange because I've been finding myself doing things I haven't done in a very long time, the main one being drawing. This past week I found myself constantly reaching for my sketchpad which hasn't happened in I don't know how long. I even bought a new one AND a new set of pencils. My drawings are still pretty awful but like I said the other day with writing, sometimes just getting whatever image I have in my mind down on paper is enough, even if it doesn't exactly look like I thought it would/should.
Hooking
//The crochet hooks have been doing their thing still. I have a list of a few things to make for friends, but decided to take a "creative mental health" break this week and make a couple of things for myself. Are these minions not the cutest?! The little one, Carl will go to live on my desk at work. The big guy, Tim, will reside among the sock monkeys. I will admit at first glance they look pretty easy to put together (I timed myself, the little guy took about 6 hours from start to finish) but all the details were a little tedious. If you'd like to make your own minion army, Ami has a fantastic pattern and tutorial over on her website:
All About Ami--Minion Pattern.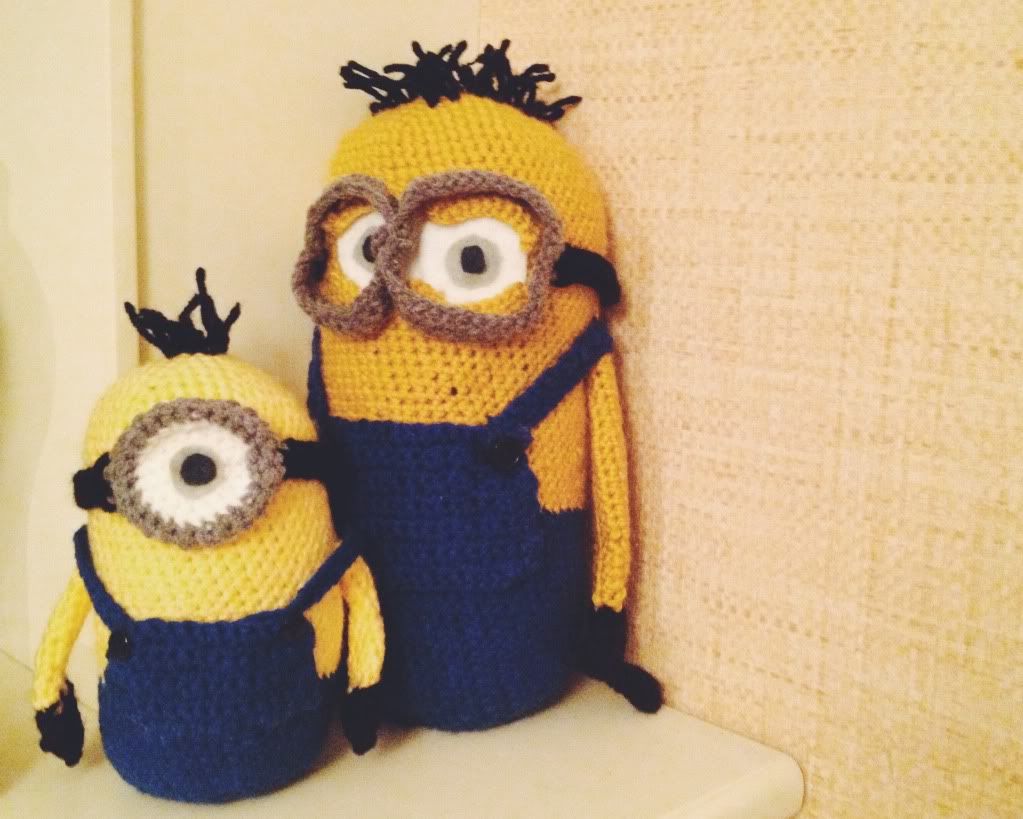 Anticipating
//I know it is still over 3 months out, but I'm going to New York, ya'll!! In December I'm off to hang out with Vickie and Heather in the Big Apple! If anyone has any cheesy tourist stops, I'm all ears. I've been there a couple of times already but it's been a few years so I'm ready to geek out like midwestern tourist!