Over the past couple of months, I have been buried in projects for friends and family. While it has been wonderful being able to make things for them, it has left little (if any) time for personal projects.
For this months Crochet Along project was hosted by Mariel over at
More Than...
and I immediately fell in love with the
Trek Bracelet
(a.k.a. crochet cuff) from
Felted Button
. I've always been a big fan of chunky bracelets but have never like the way they felt so this was the perfect solution.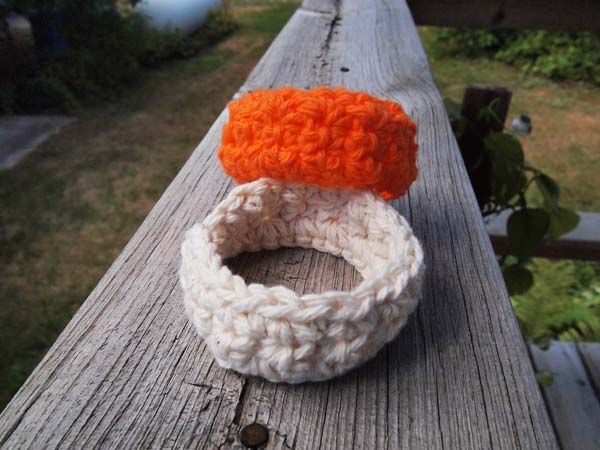 I tried two different "clasps"--the traditional clasp and using a bead. The bead option unfortunately streteched out pretty quickly and kept falling off my wrist (thankfully I was at home) so I'm going to need to figure something out there. The traditional clasp worked perfectly fine, it just wasn't as cute.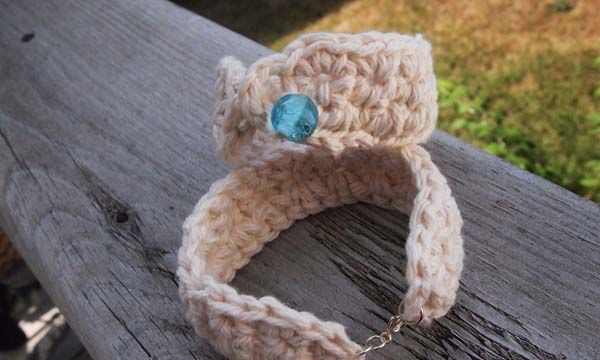 Because the pattern was really easy to follow and was basically just single crochets all the way around, I whipped up a number of them while watching an hour t.v. show. This is going to be the perfect project to use up my extra scrap yarn (I've been using my left over cotton yard for the cuffs) and I'll have a bracelet for every outfit, because you're supposed to coordinate all that stuff, right?!