Have I ever told you guys that my parents are total rock stars?
Not in the Steven Tyler/Joe Perry kind of way.
But in the they are two of the best and most awesome people I know kind of way.
For the last few weeks, they have been over to my house a lot to help me whip my
backyard and gardens
into shape. Seriously--I wouldn't have been able to do half of what we did without them.
Saturday when I came home from work, they surprised me by leaving this sweet table and chair set for me on my back deck. When I called my mom to thank her for it, she said it was to help "spruce things up a bit".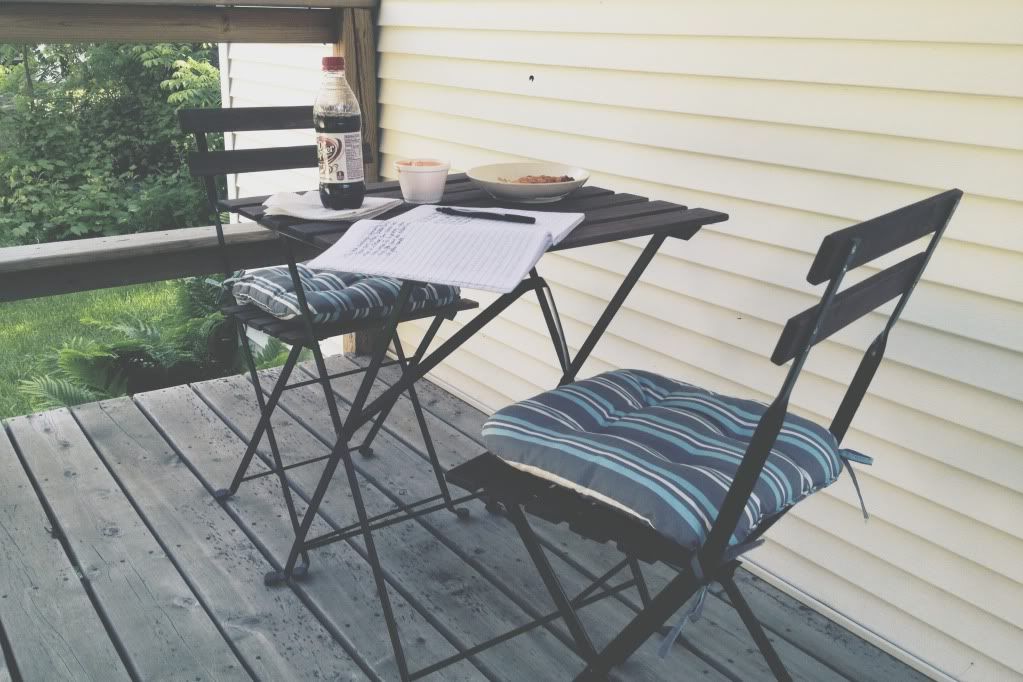 The addition to my outdoor space has done than just "spruce things up". It has quickly turned my back deck into my new outdoor happy place. Sadie and I have been enjoying our mornings and evenings out on the deck daily.
In the mornings it's been a great way to start the day with a bagel and my tea.
And in the evenings, I've been sitting out there with dinner and my journal......writing (gasp!).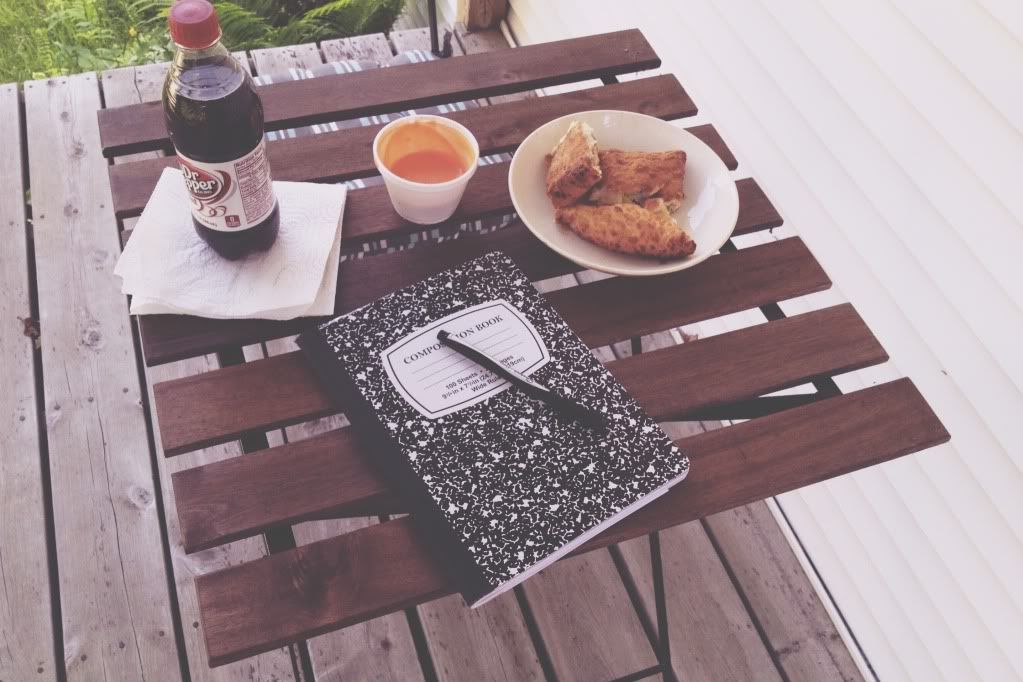 The view from my back deck--I just love that barn.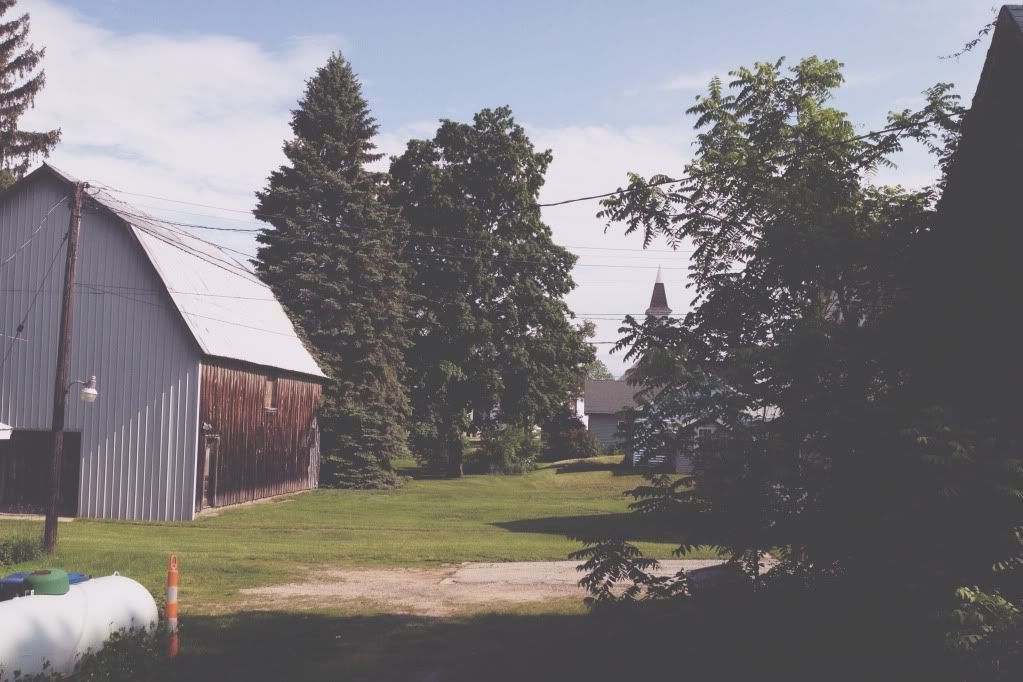 Sadie likes to keep any eye on the backyard happenings, making sure the neighborhood cats aren't harassing the family of bunnies who live behind our garage.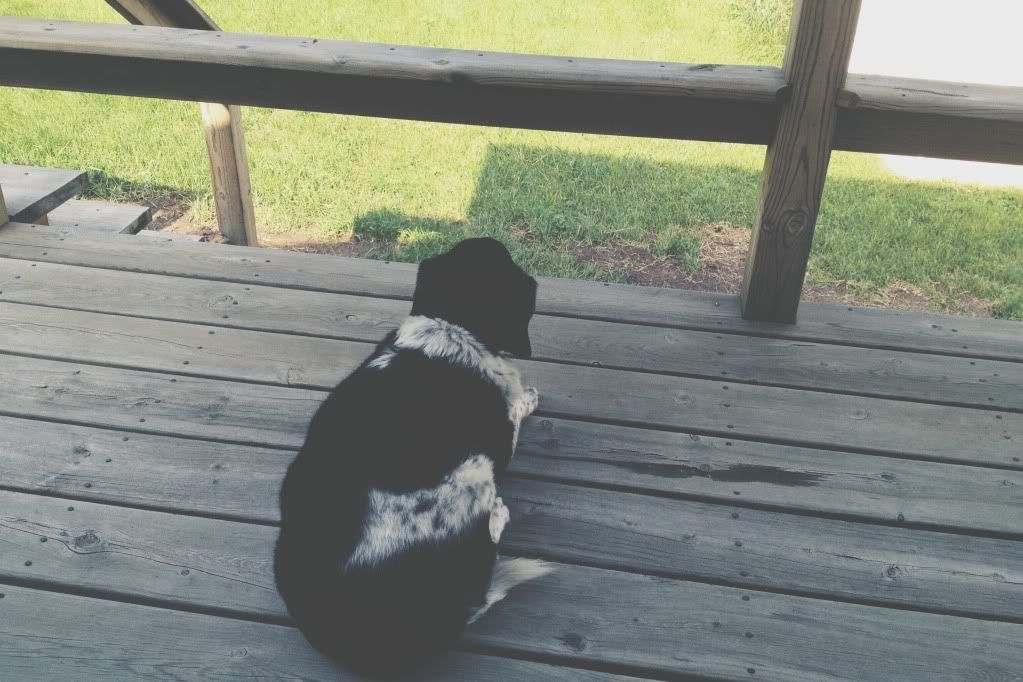 Where is your happy place?