I have to confess, this was probably my favorite crochet along project thus far thanks to a pretty healthy obsession with bags.
But this bag, I didn't keep for myself. I sent it to my friend
Micah
along with a couple other items for her to use this summer on her upcoming staycation adventures and/or time at the pool.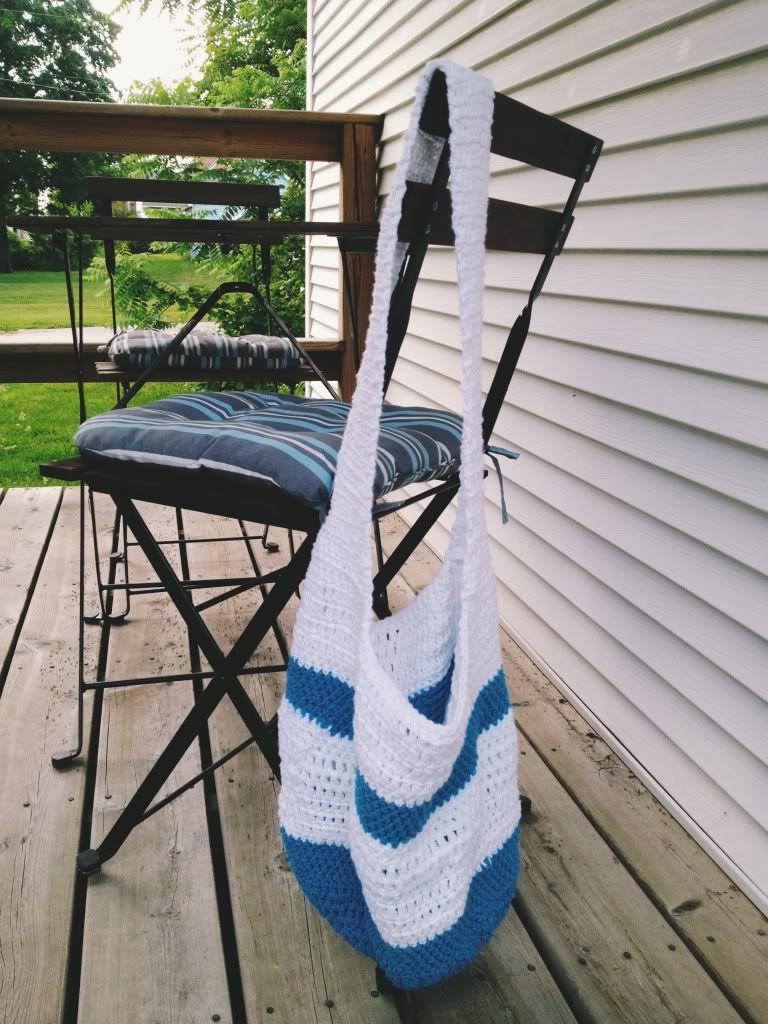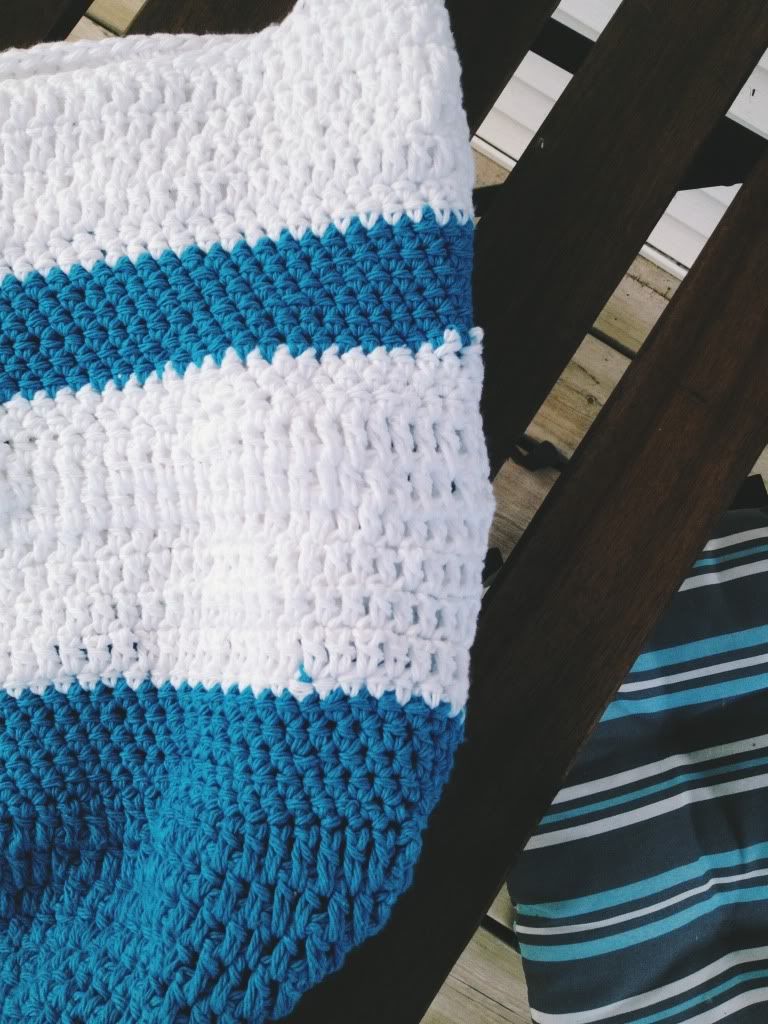 I used Lily Sugar 'N Cream cotton yarn in turquoise and white. I unfortunately don't know how much I of it I used of each as I had enough left over bits from other projects for this one. I also had to modify the pattern a bit (like I generally do) thanks to using a larger hook than the pattern suggested and didn't follow the directions at all when it came to the handle. I love the way the bag turned out though. This is definitely a pattern/bag I am going to make again!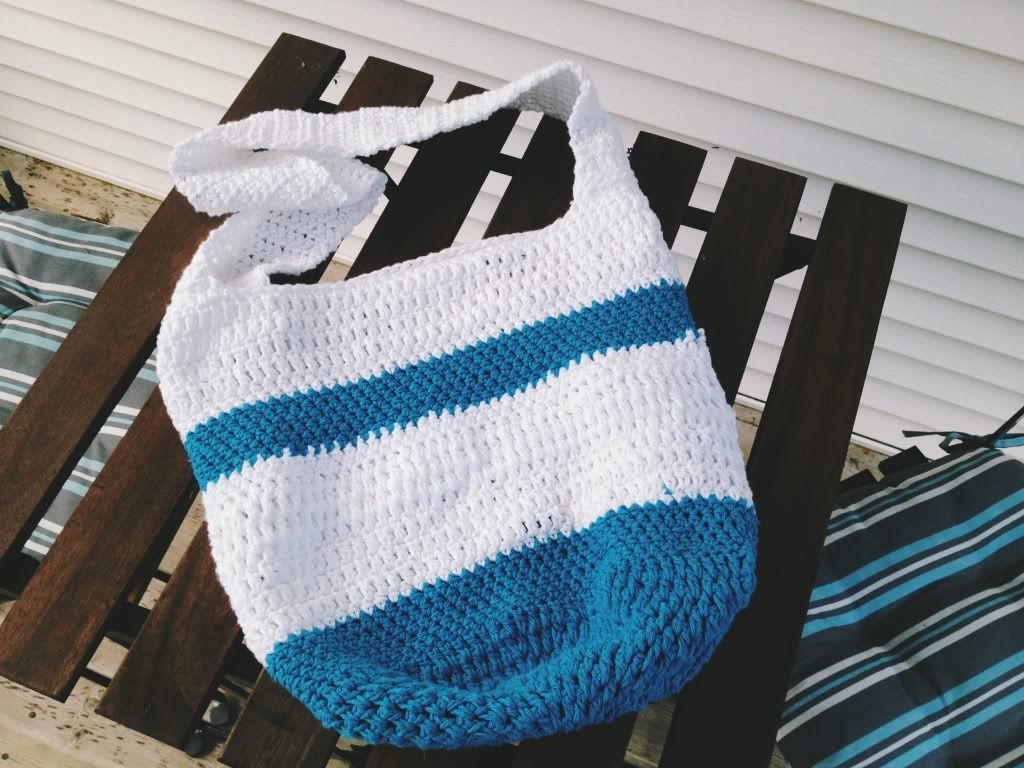 Did you link up this month for
Alicia's
Crochet Along project
?