I was sadly not blessed with a green thumb nor the desire to be out in the hot sun sweating my ass off for the sake of having beautiful flowers or a garden packed with fresh vegetables. But I am determined to have those two things even if I spend half my time whining about needing a cool breeze or a cold pool to jump into.
For the past couple of days, with the help of my parents, I have been doing just that--working on my flower and vegetable gardens. It doesn't look like much now, but I can't wait to see what it looks like once everything starts growing!!
The back of the house. I'm really looking forward to having a wild flower garden here so I can have fresh flowers for the house this summer. We also added the stone at the bottom of the steps for a little extra bonus.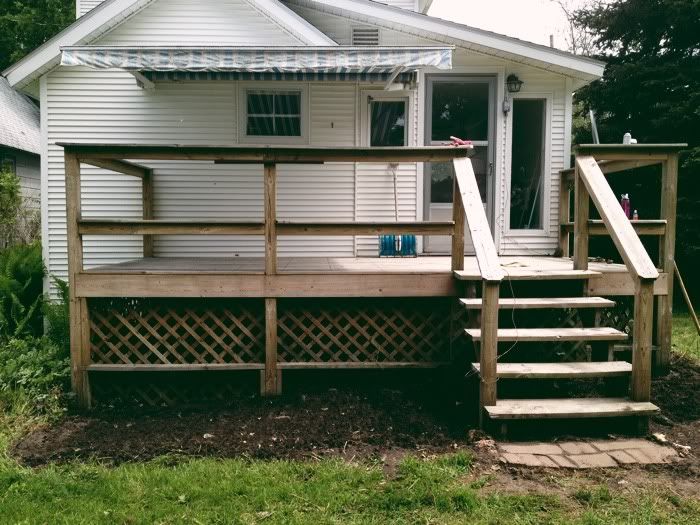 I adore sunflowers but not the old dish antenna. We planted sunflowers here today which will hopefully be tall enough to cover the eyesore.
My petite little vegetable garden. I figure it's best to start small and then get bigger as time goes on. This year I planted green beans, snow peas, bell peppers, cherry tomatoes, cucumbers and beets. All of my favorites!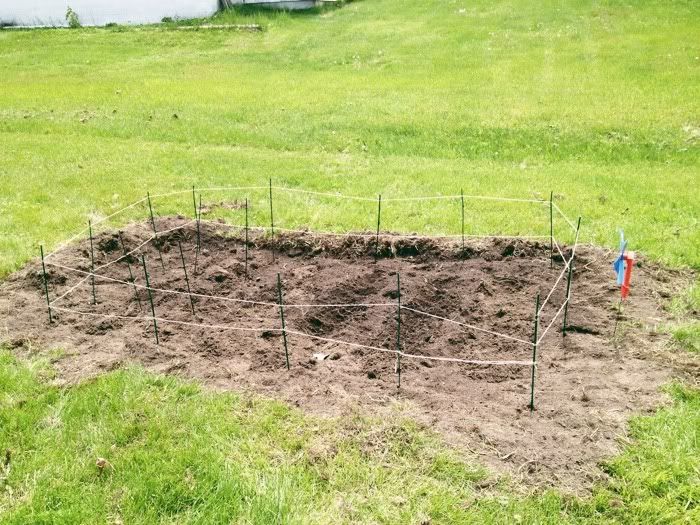 Every garden needs a windmill, which my dad found it in the garage. I'm hoping it will help keep Sadie out of the dirt.
What's a garden project without a diy project on the side?
We also tackled the front of the house as well! Yesterday my mom and I put out the new brick edging and today we put down new mulch. I love the way it turned out!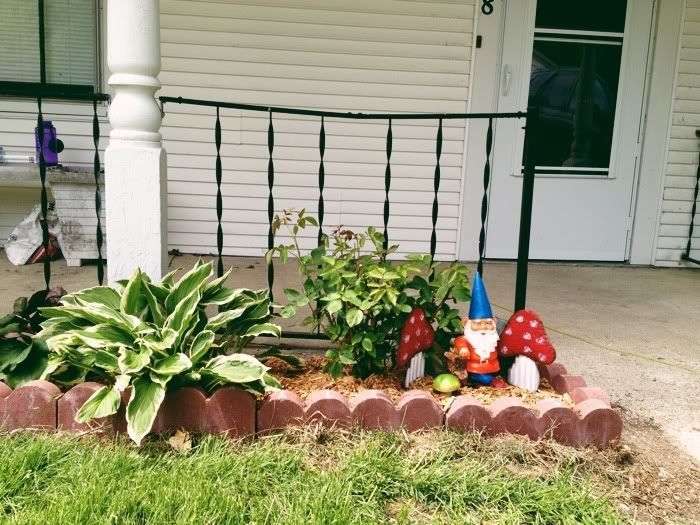 Without a doubt though, my favorite part of the project was the gnome who moved in over the weekend. I picked him up at a local garden shop and then found the red mushrooms at a local warehouse store. He is still without a name, but friends have suggested Stan, Louis and Jerome.
Thanks for taking a touring of my "gardens" with me! I'll be sure to share some updates once things start to grow!
Are you doing a garden this summer? Any tips for a first timer?