One of the things I missed the most while being on vacation is that I didn't have my yarn and crochet hooks with me.
Weird, I know.
The first thing I did once I had a moment to sit down and relax, was pick up some leftover yarn I had from a hat project and whipped up the
knotted headband
for this months crochet along project with Alicia over at
Habitual Homebody
.
The project came together really quickly and turned out really nicely. The headband is warm enough to keep my ears safe from the cold and is super cute!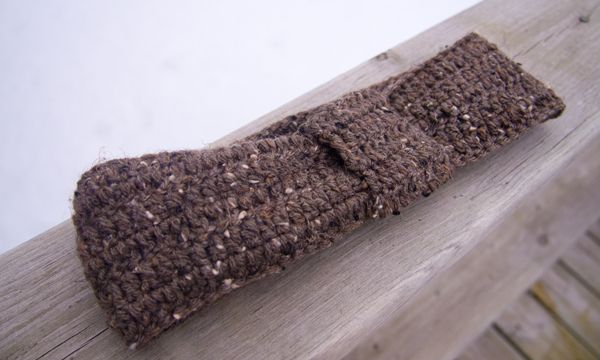 I've already started a couple more with some warmer yarn so that I can wear them while I am running. It's going to be a great alternative for when it's a bit too cold for my baseball cap but not cold enough for my winter hat.
Happy crocheting!