After posting about the other day about my work-in-progress library, I set to work at getting it finished.
Who knew posting about something on the internets would be all the inspiration one needs to get things done!
While I didn't get the whole room finished (there are still books waiting to be shelved, recycling waiting to be taken down to the garage, cds waiting to be stored) I did get one corner of the room competed: my crochet corner.
And I LOVE IT.
I have spent the last three nights in my cozy little space working on (more) hats for friends, my granny square project (which by the way: my big 'ole plan of having a separate space to share my progress was a wee bit of a fail, so I'm ditching the other blog and moving everything over here), an afghan for myself and/or curled up with one of the three books I am currently making my way through (although two of them--
Starvation Lake
and
Beach Music
--may be set aside until I finish
Blues Highway Blues
).
This side table used to belong to my grandmother. It's one of my favorite pieces of furniture that I own so I'm glad I'm able to use it on a daily basis.
A couple of baskets I made to hold all my left over bits of yarn from various projects.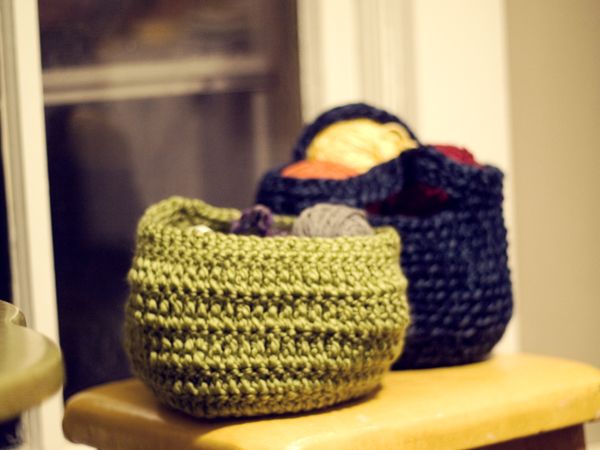 Tools of the trade and a small stack of granny squares for my moms afghan.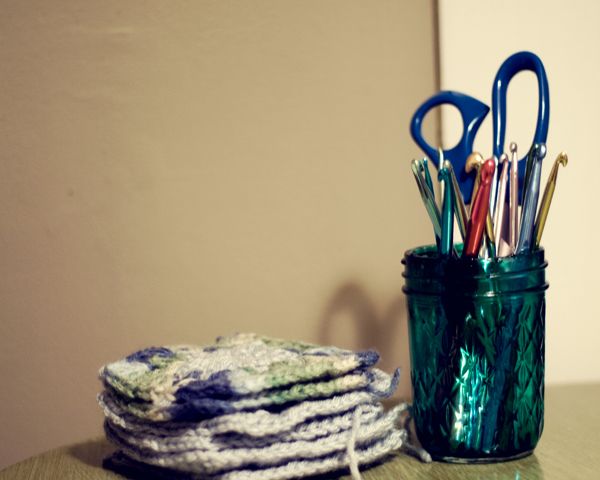 A stack of half-granny squares for an afghan I'm thinking of making for myself.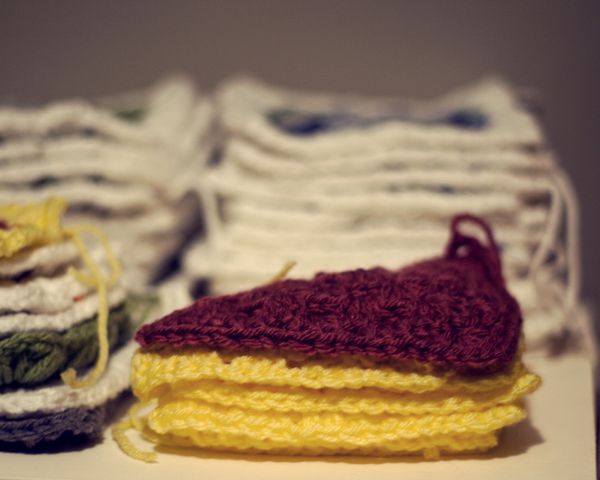 Yarn stash! Every time I see all of my yarn together, it makes me ridiculously happy.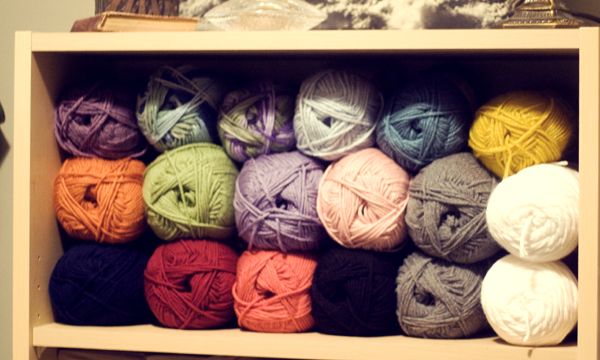 I absolutely adore my Keep Calm & Crochet On print that I ordered from Ravelry.com.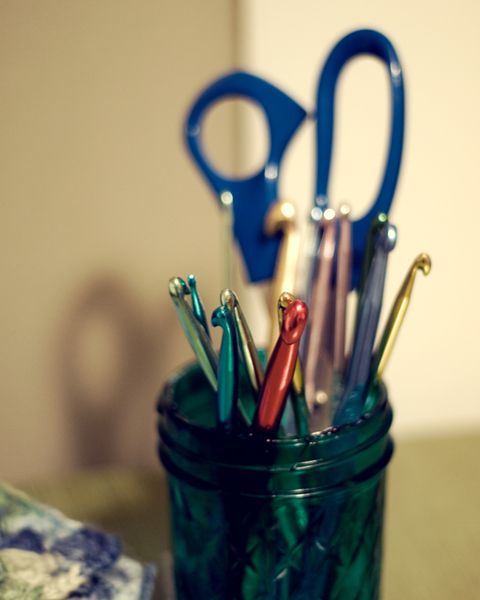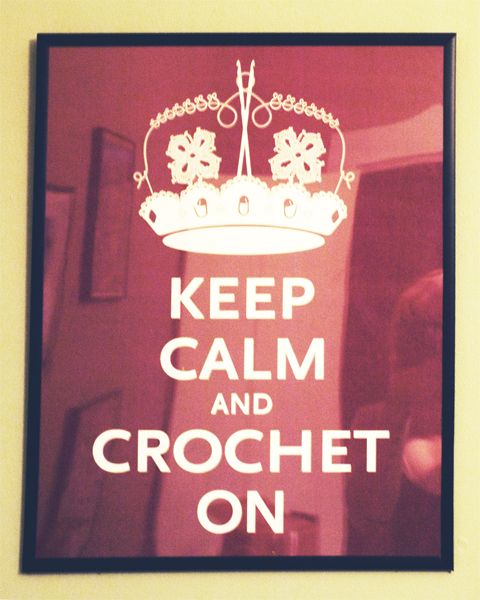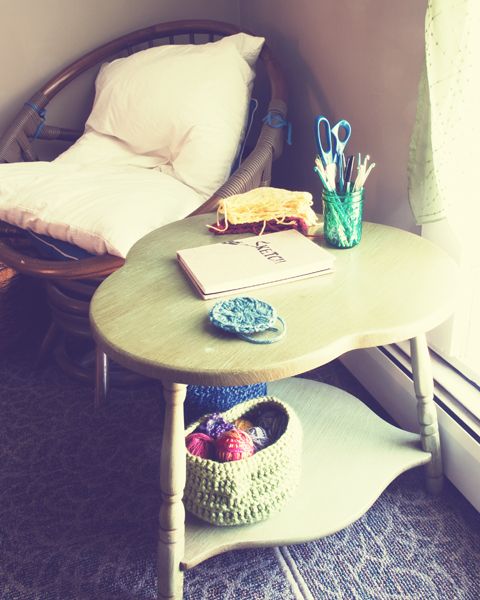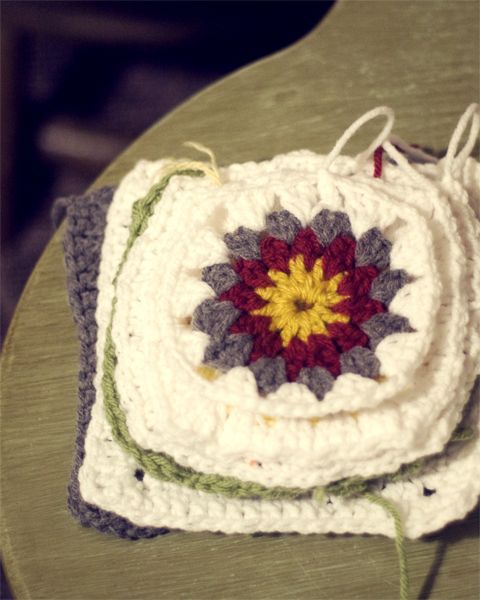 My cozy little corner.
One of my next projects is to make some sort of new cover for my foot stool. I love the yellow, but it's old and needs some TLC.
And of course Sadie, because seriously. Who can resist that face?!