Confession.
Prior to this link-up, I had never learned to read a pattern. I tried, but it never went well. I'm pretty sure it mostly had to do with the fact that I tend to have the attention span of a gnat, which is why until now I stuck with scarves and afghans.
After a quick consultation though with a friend, I was off and running and did fairly well for my first time out.
I ended up using a variegated yarn from my stash and a 5.0mm hook. As I went along, I did have to modify it just a touch for my oddly sized head by leaving out a couple of rows at the end. I really love the way it turned out though.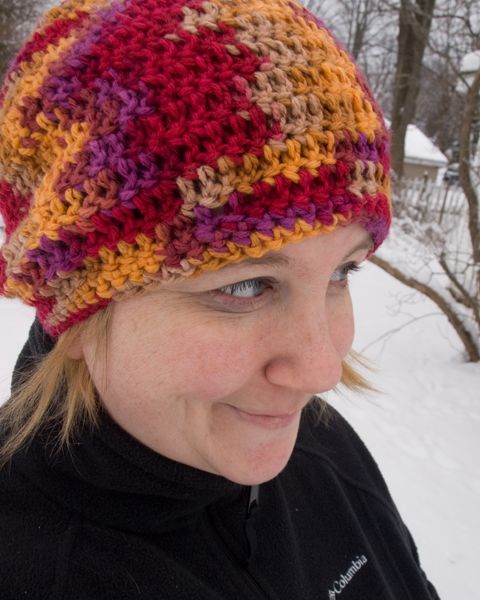 I also used the same pattern with some really thick yard I had laying around and it turned out beautifully Definitely not a lot of "slouch" in this one, but I still love it and wear it all the time!