--Katharine Hepburn
I have been thinking quite a bit about next weeks link up to Jes's
25 Things Fat People Shouldn't Do
project (is it a project? I think it could be considered a project). It's the dreaded "Don't Make Art of Yourself" week! Dun. Dun. Duuuuun.
I wanted to write up a post, prior to that, sharing my experience with using myself in my photographs. I wanted to post something really insightful and helpful and maybe even a bit inspiring. The answer I came up with doesn't quite fit that bill.
My friends have asked me time and time again, how I am able to take photographs of myself, why I don't seem to be self conscious and whether or not I'm worried about how people might perceive some of the photos I have taken/posted in my
portfolio
of myself.
Right next to writing, photography is my greatest form of expression. My camera is an extension of myself. As soon as I pick it up, no matter if it has been days, weeks or even months since I took my last photographs, it feels like home. I am able to set aside my fears, doubts and worries. I am able to see the world in ways which are always unexpected.
This rings true when I shoot still life, portraits for other people or even my own self portraits.
But sometimes there is just no way around it. Stepping in front of the camera can be terrifying.
Is the position my body is at the right angle?Do I have a double chin?Are my rolls showing?Do I look lumpy?Are the curves right?Does this outfit make me look skinny?Does it make me look fat?
And that is all before worrying about the exposure, light, frame, composition and everything else that goes into making a good photograph.
I mentioned in a
previous post
that while slightly odd, I am the most comfortable in my own skin when I step in front of my camera. I am the most comfortable when I turn the camera on myself. Believe me when I say this makes absolutely no sense to me and today, while taking a set of self portraits I tried to really pay attention to why that was. I tried to really pay attention to what part of this process allowed me to "let go" of my insecurities.
And the answer I came up with was so unbelievably simple, it seems almost too easy and like a giant cop-out.
It's fun.
I turned on my music. I shed my clothes. And danced. And then I danced some more and I laughed and I giggled at myself when I caught sight of me shaking my booty in the mirror. And
then
I turned the camera on myself.
These photos were taken wearing a mumuish type dress while I was doing my best impersonation of Demi Lovato and singing and dancing my heart out to
Give Your Heart a Break
.
Tell me something, my friend. You ever dance with the devil by the pale moonlight?--The Joker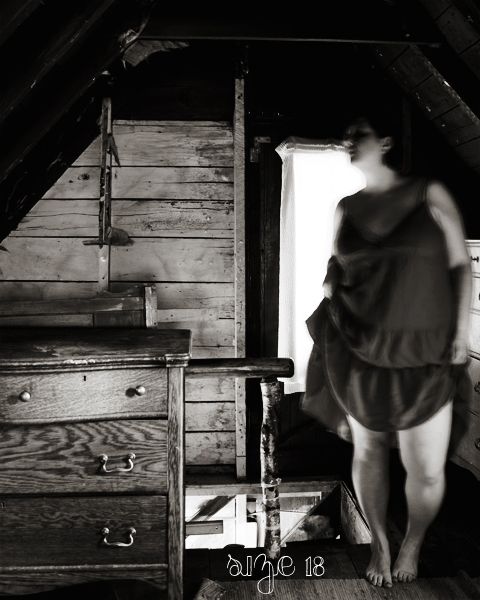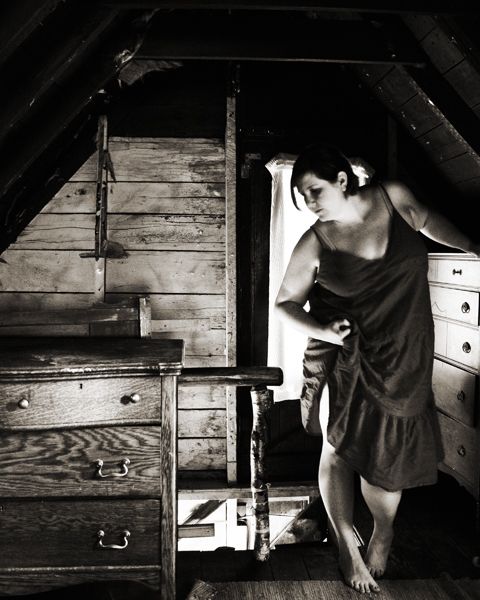 I would absolutely be lying if I said I didn't agonize over some of the photographs I have taken, including the ones above. I do constantly worry what people are going to think. Are they going to point out my flaws. Will they think I'm ugly. Will they think that someone of "my size" shouldn't take and most definitely shouldn't post such photographs. But then I remember that I love the photographs that I have taken. I remember that I am proud of who I am and that I am able to show that (myself) off to the world.