I am making it my mission to get a photo of Sadie with me where she is actually looking at the camera. She was having absolutely
none
of it tonight, not matter how many times I told her she is the best accessory I owned.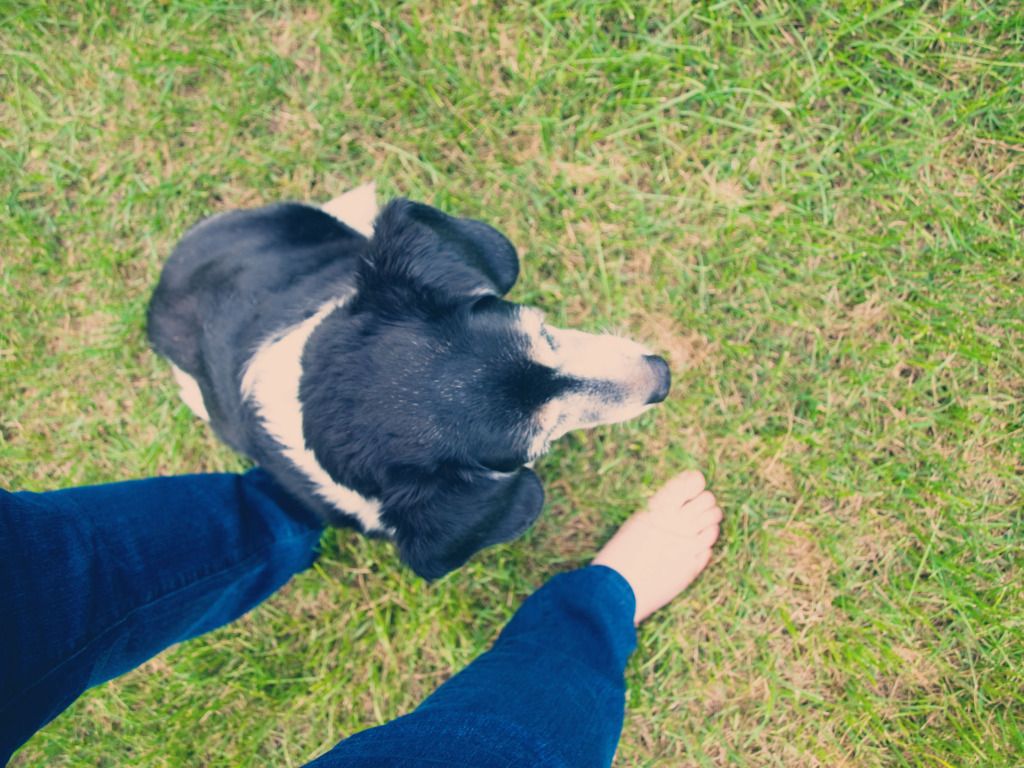 Can we talk about skinny jeans for a moment?
I've seen them all over the web, friends have them, they are featured in fashion magazines and all over ads for my favorite clothing stores. I think they are super cute, but it's a style that I shouldn't wear--I just don't have the shape for them. I'm all hips. Sure, I have long legs but am short waisted which generally negates the length of my legs. Although, if I wear things at my natural length I don't have to try really hard to go at Stever Urkel for Halloween.
Yesterday I went out and purposely bought myself a pair of skinny jeans and I LOVE THEM. They fit like a glove and do wonderful things for my curves. I can't wait to pair these jeans with boots and chunky sweater this fall.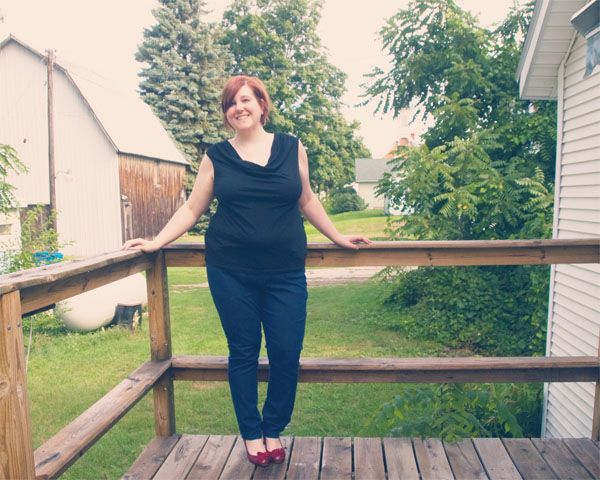 I also went and got a hair cut this weekend. As much as I love my red hair, I'm on a quest to get it back to my natural hair color which is somewhere between a light brown and blonde.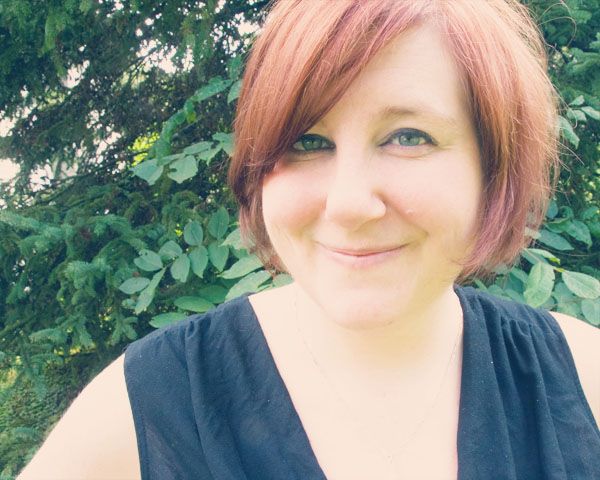 A couple weeks ago Rachele requested the photos be done with
different angles
. So here you go.....my least favorite angle to be photographed in. As a photographer, I'm pretty good at making folks comfortable in front of them camera, but when it comes to photographing myself.....not so much.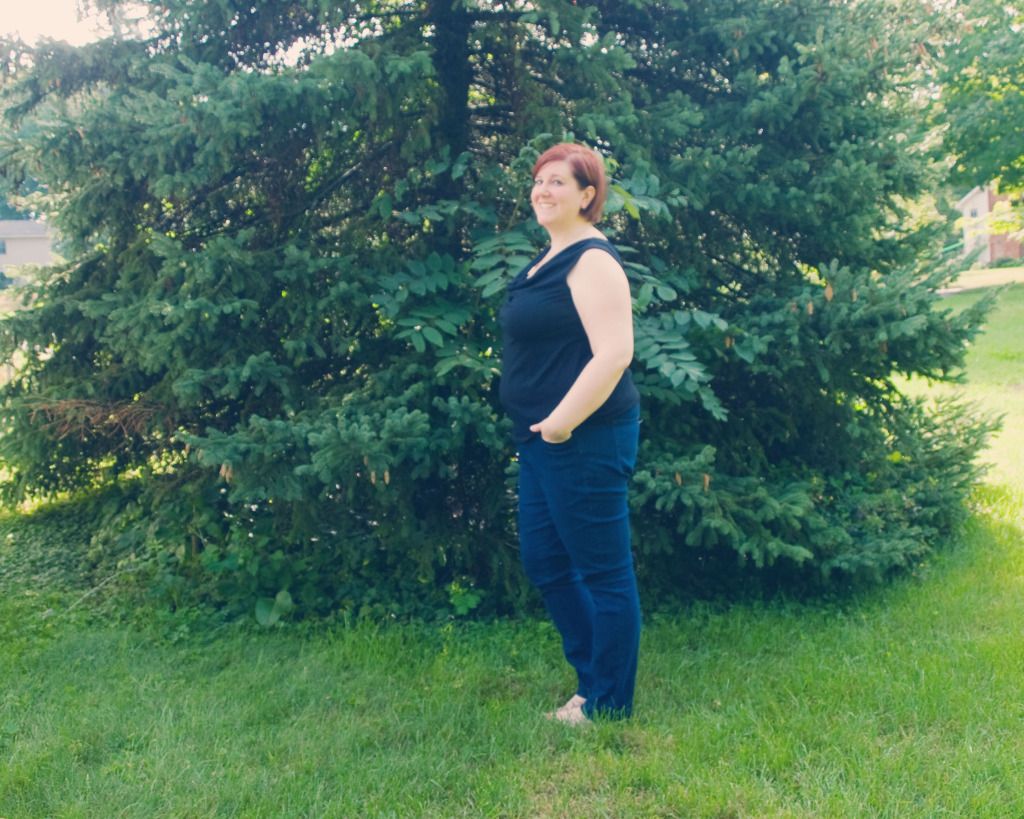 O.k.....so posting that wasn't so bad. ;)